March 31, 2020 The Australian teenager from a video that recently went viral, which showed her verbally abusing two Asian...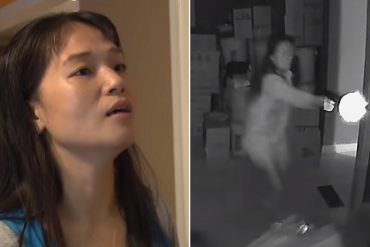 March 30, 2020 On September 16, 2016, a Chinese-American woman in her pajamas named Chen Fengzhu got into a gunfight...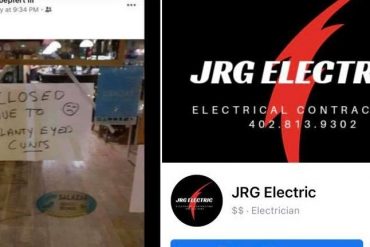 March 29, 2020 An electrician in Omaha, Nebraska is probably regretting the picture he posted on his Facebook page. John...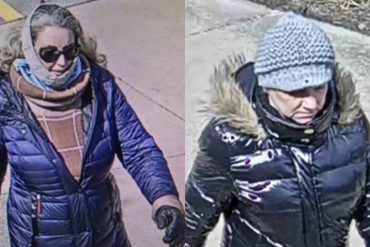 March 28, 2020 Naperville Police is offering a $1,000 reward for information leading to the arrest of these two individuals....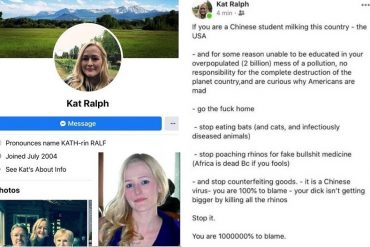 March 27, 2020 This story was exposed by Sherrie Shaw, whose son-in-law is Chinese and was made aware of these...
March 26, 2020 "Go the fu*k back to your country and die" was an insult Backpacks For The Street actually...
March 26, 2020 From its genesis, CNN has labeled the coronavirus the "Wuhan coronavirus" or "Chinese coronavirus" as Don Lemon...
March 26, 2020 Keith Lawrence Middlebrook, 53, whose movie credits include tiny parts in Iron Man 3, Thor, and Moneyball,...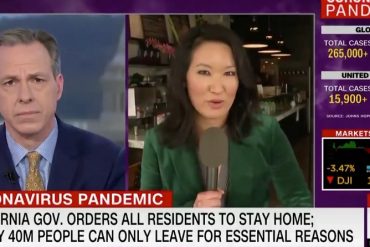 March 25, 2020 Senior National Correspondent Kyung Lah was reporting on a statewide emergency enacted by California Governor Gavin Newsom...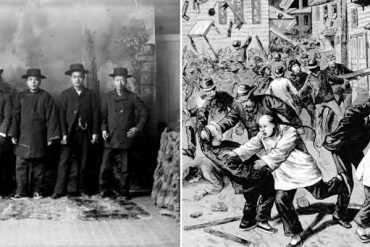 March 24, 2020 One of the worst atrocities in Los Angeles history and something the city wants everyone to forget....
March 24, 2020 It was a date that would live in infamy. President Donald Trump held a press conference last...