March 6, 2022
TAMPA, Florida—Kendrick Morris was 15 and 16 when he raped two women. One of them, 18-year-old Queena Vuong, was raped in 2008 and beaten so badly, she's permanently blind, paralyzed, unable to talk, needs to be fed through a tube, and needs 24/7 care.
Judge Chet Tharpe sentenced Morris in 2011 to 65 years in prison, which was the maximum allowed for juveniles at the time. However, Morris was resentenced to life in prison in 2017 after Florida changed its laws and allowed judges to sentence juveniles to life for specific crimes.
"If ever there was a case that cried out for a life sentence, this is the case," said Tharpe.
Morris's attorney tried to knock decades off his sentence arguing Morris has a high school diploma, an above-average IQ, and an "almost" clean prison record and it was possible for him to be rehabilitated.
18-year-old Queena Vuong, a high school senior, was getting ready to graduate high school and attend college. On April 24, 2008, she drove to the library to return books. As she spoke on a cellphone with friends, she mentioned she saw a "weird guy" near the front of the library. Her friend heard screams before the line was disconnected, reports Tampa Bay Times.
As a result, the now 31-year-old Vuong is simply living to die. Her life is permanently shattered. She was raped and beaten so badly, she is permanently blind, paralyzed, unable to speak, and requires a feeding tube because she can't swallow.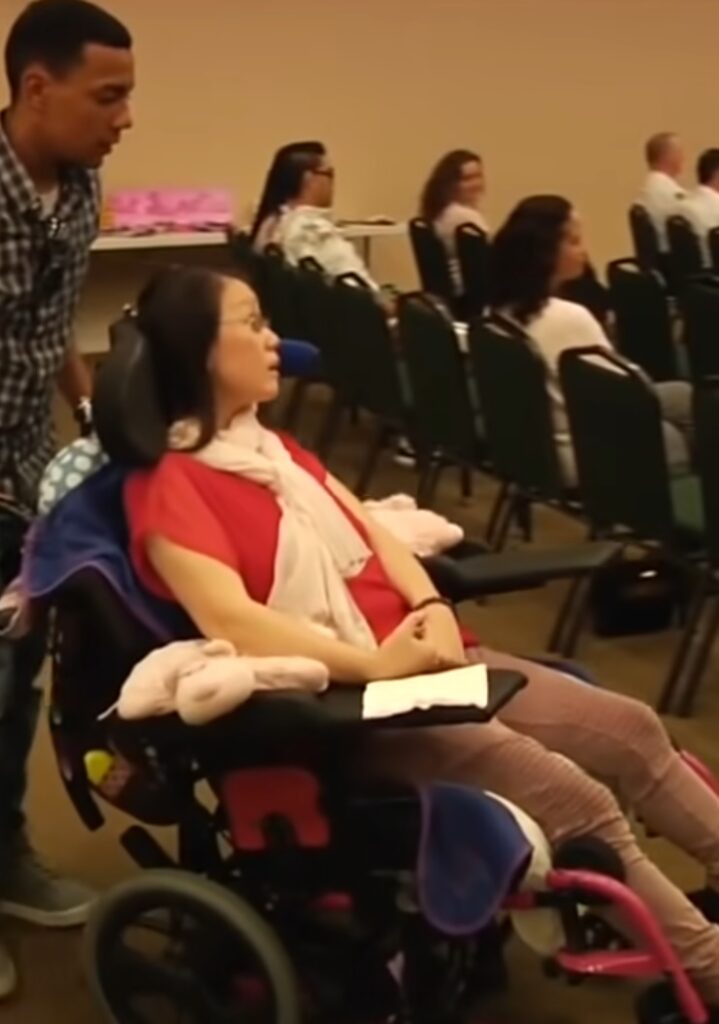 "She expresses with facial expressions and sounds, yelling out, crying," said Queena's sister, Anna Donato. "We forgive him and we have compassion for him but that does not mean we believe he should be out of prison."
|NOW| Victim Queena's sister weeps after judge resentences Kendrick Morris to life ~ still she says this is not a joyous day @abcactionnews pic.twitter.com/fGWikc3NQA

— CarsonChambers (@CarsonChambers) March 9, 2017
"It's not a joyous moment in any sense for us. We're still going to have to go back home and take care of Queena forever," Donato stated shortly after Morris was sentenced to life back in 2017.
DNA linked Morris to another rape that occurred 10 months earlier. He raped a 62-year-old worker at a Clair-Mel daycare as she opened the business. Remember, Morris was 15 when he raped the 62-year-old.
Feature Images via FOX13 Tampa Bay