March 29, 2020
An electrician in Omaha, Nebraska is probably regretting the picture he posted on his Facebook page. John Goepfert III owns JRG Electric and he posted a picture, which showed a closed down store with the sign that read "Closed Due to Slanty Eyed C—Ts." Mr. Goepfert's personal page, as well as his business page, has since disappeared.
Before disappearing from social media, Goepfert posted an apology:
"I would like to publicly apologize for a post I shared. It was a post that was derogatory toward Asians and was extremely poor judgment and taste. I am not racist. I believe that people should be judged by their character and my character will be tarnished because I shared a picture from the internet. I want to apologize to everyone I offended and everyone that was involved."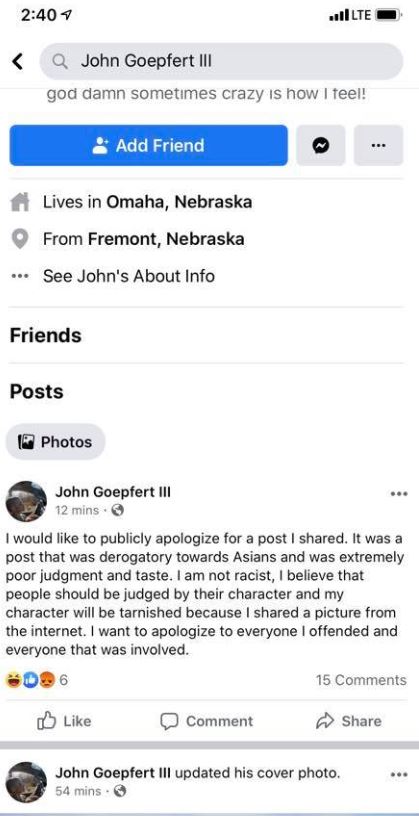 A few people thought the post was actually funny…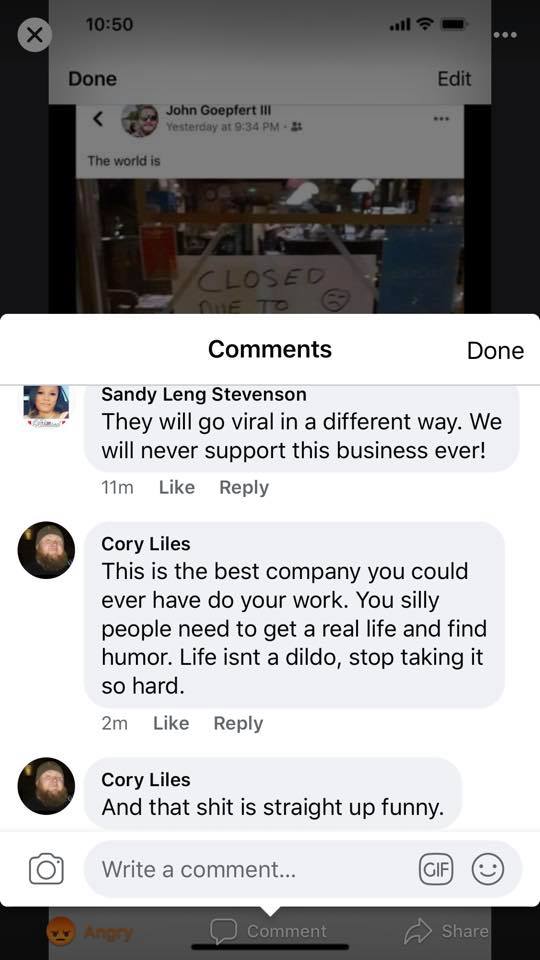 It is not known which business actually posted the racist sign in Omaha, Nebraska. The state is not under any kind of mandatory stay at home order. However, officials are advising people to maintain social distancing and banning public gatherings of more than 10 people through April 30.
Feature Image via Facebook