September 27, 2022
SOUTH KOREA—Authorities have detained two employees of the Liberian mission to the International Maritime Organization (IMO) for allegedly raping two Korean teenagers.
Busan police have accused two senior employees of the Liberia Maritime Authority (LiMA) of rape and are currently awaiting a judge to determine the probable cause for prosecution after taking testimony.
The two men, in their 30 and 50s, were arrested at a hotel in Busan on Thursday, September 22, after a friend of the alleged victims reported the case to the police, according to Busan police.
The suspects have been identified as Daniel Tarr and Moses Owen Browne. Tarr is the Director of the Department of Marine Environmental Protection at LiMA and Browne is Liberia's Permanent Representative to the International Maritime Organization in the United Kingdom.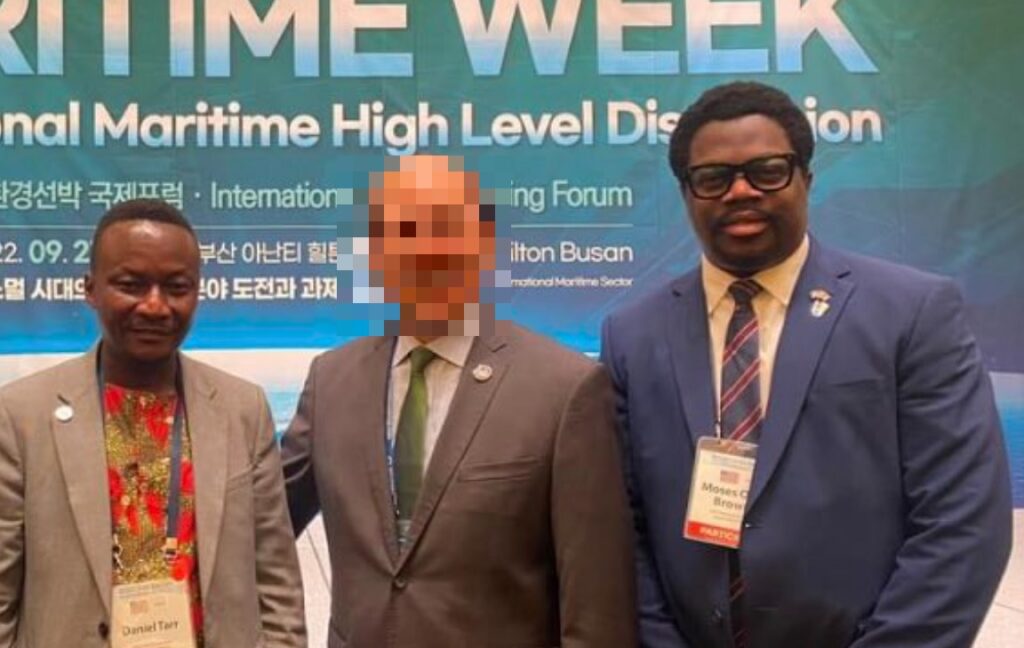 A Seoul Foreign Ministry official also stated the ministry was reviewing whether the two Liberians were entitled to diplomatic immunity. However, Busan District Court stated the case cannot be covered by diplomatic immunity.
Browne and Tarr were attending the IMO GHG SMART Practical Training and Study Visit. South Korea's Samsung is one of the largest shipbuilders in the world and maritime training often takes place in the southern city of Busan.
According to the Korean Herald, the two men kidnapped two underage girls and took them to a local hotel in Dong-gu, raped them, and detained them.
The two men were arrested at 11 p.m. on September 22 by police at the hotel using force and are currently being detained at a local police station.
Liberia Maritime Authority released a statement regarding the incident.
"LiMA unequivocally maintains a zero-tolerance stance on any types of sexual and gender-based offenses, and views these allegations of the conduct of its Officials as most egregious, having no place in any civilized society," the release said.
"[We] will fully cooperate with the Government of the Republic of South Korea in the investigation of this incident and vow to take appropriate actions, pursuant to national and international Law."
Feature Image via Twitter