March 30, 2021
Brandon Lee was the son of the legendary martial arts superstar Bruce Lee and Linda Lee Cadwell. He gained a small but loyal cult following from movies like Showdown in Little Tokyo (1991) and Rapid Fire (1992) but didn't get his big break until his final film—like his father.
Hollywood had big plans for Brandon. At the time, he was going to be the clean-cut/female-friendly version of Steven Seagal. He was also slated to star as Neo in The Matrix. In fact, the Wachowskis had Brandon Lee in mind when they wrote the script. The role would later go to another Eurasian actor, Keanu Reeves.
However, faith would have it another way. Brandon's father, Bruce Lee, died from brain edema while filming his final movie, Enter the Dragon in 1973. Almost 20 years later, Brandon Lee would die while filming The Crow, on March 31, 1993, in Wilmington, North Carolina. Brandon was only 28-year-old.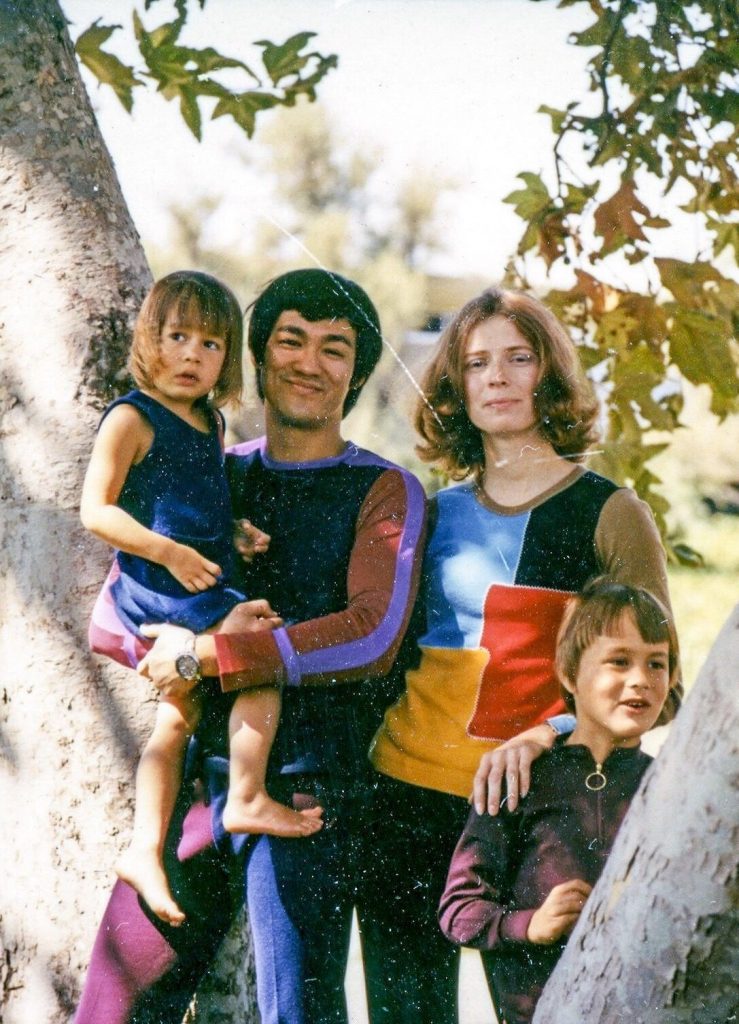 Arguably, the death of Brandon Lee was one of the most heartfelt and tragic events in modern cinema. Several urban legends still persist about a curse within the Lee family. Both father and son died while filming their final scenes.
The scene in which Brandon Lee died is one where his character, Eric Draven, walked into his girlfriend's apartment while she was being gang-raped. The original scene showed Funboy—played by Michael Massee—shooting Eric Draven with a gun wrapped in a grocery bag.
The gun still had an old dummy bullet from a previous scene, and in order to make the scene more realistic a small explosive charge was triggered during the shot, inside the grocery bag, according to Auralcrave.
A fragment of the dummy bullet hit Brandon Lee, a wound that would later prove fatal.
Obviously, this scene was completely reshot and the end result showed Eric Draven being thrown off his girlfriend's apartment window. The Crow was plagued with production disasters, cost about $15 million to make, and grossed $50 million in the U.S. The movie has since become a cult classic.
Brandon Lee's death was filed as accidental. Both the mother and the true girlfriend of Brandon Lee, Eliza Hutton, although devastated by his death, were collaborative in completing the filming of The Crow.
After the death of Brandon Lee, many studios refused to produce the film, considered now too difficult to propose to the public. Miramax was the only one believing in the movie and released it, without even playing too much around the death of its main actor: their only initiative was to add a dedication in the ending credits: "For Brandon and Eliza". And that was enough to touch the spectators for generations, according to Auralcrave.
Actor Michael Massee, the actor who will forever be known as the man who accidentally shot and killed Brandon Lee was so devastated over the incident, he took a year-long sabbatical from acting. He struggled with guilt—although he was 100% not at fault—died from stomach cancer in Los Angeles, on October 20, 2016.
Both Brandon Lee and his father Bruce are buried in Seattle's Lake View Cemetery. The graves have since become a global attraction.
Feature Image via Your Observer