February 10, 2021
Another Asian elderly man was robbed while waiting in line at a Bank of America on Marina Blvd in San Leandro, California, around 1:20 p.m., according to the San Francisco Chronicle.
Initial reports that the Asian man was repeatedly stabbed or slashed in the neck after exiting the bank were false. A spokesperson for the San Leandro police, Ali Khan, stated the victim was shoved to the ground and robbed while he was waiting in line "to deposit large sums of money." Authorities did not specify the amount of money taken.
The four robbers fled in a car before the police arrived. Eyewitnesses said the men were in their 20s and one had a gun. Another witness stated they were African-American.
This is one of dozens of violent attacks Asian-Americans have been facing from African-Americans in the Bay Area in the last month. Over three dozen Asian senior citizens have been violently attacked, some fatally, and robbed of their possessions.
San Jose resident, 48-year-old Tong Nguyen was found unconscious suffering from unspecified trauma around 2:09 a.m., Tuesday morning, on East Santa Clara Street just west of Highway 101. Nguyen was pronounced dead at the scene shortly after being discovered, according to Mercury News.
Alameda County District Attorney Nancy O'Malley announced the creation of the special response unit at a news conference in Oakland's Chinatown on Monday, February 8. The unit will focus on crimes against Asians, and especially the elderly Asians, according to CNN.
"The rapid increase in criminal acts targeted against members of the Asian community, particularly Chinese Americans, who live and work in Alameda County is intolerable," O'Malley said.
Congresswoman Alexandria Ocasio-Cortez stated the rash of hate-crime attacks by African-Americans toward the Asian community was President Trump's fault for calling the Covid-19 "China Virus." Over 80 percent of African-Americans identify themselves as a Democrat; so it's unclear where she's getting her evidence from.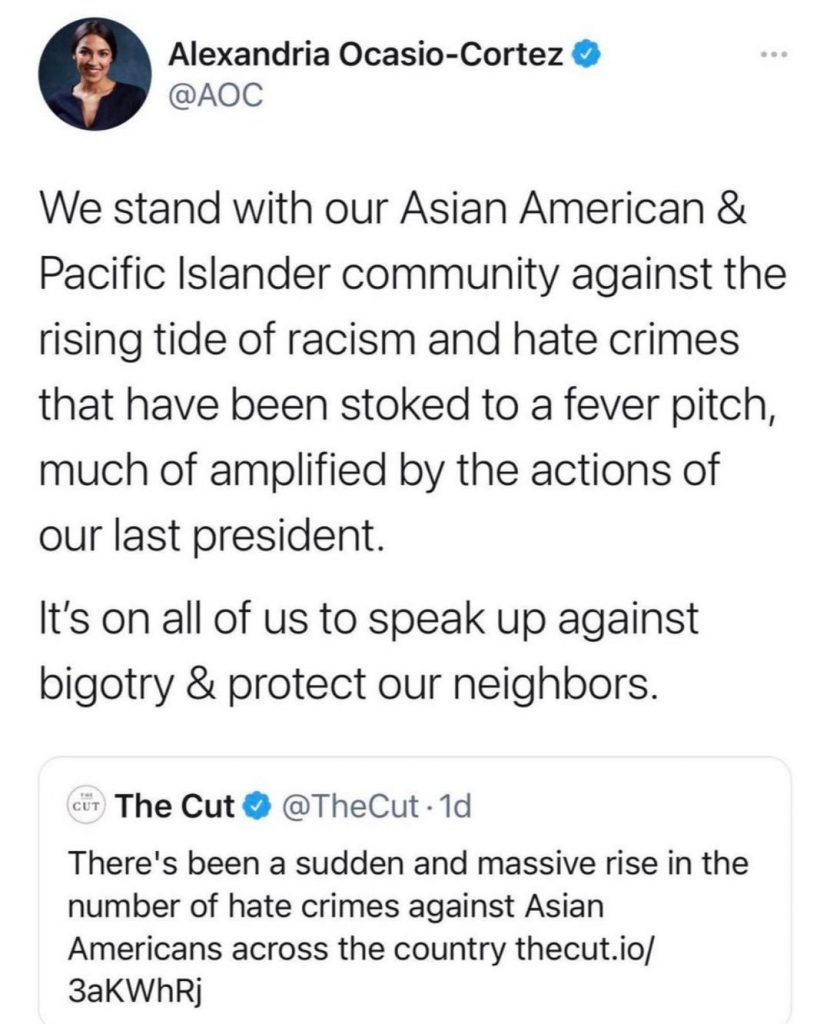 Some Asian-Americans have taken matters into their own hands. Various groups have formed posses dawning Asians with Attitudes attire and have begun patrolling the streets throughout the Bay Area.
Feature Screenshots via Instagram