July 9, 2020
FREEMONT, California. Code name: "Twilight Lockdown," was the name of the campaign where pro-Black Lives Matter groups surrounded Fremont Mayor Lily Mei's house on Monday, July 6, 2020. The demonstration lasted for several hours, calling for a dramatic reduction to the city's police department funding.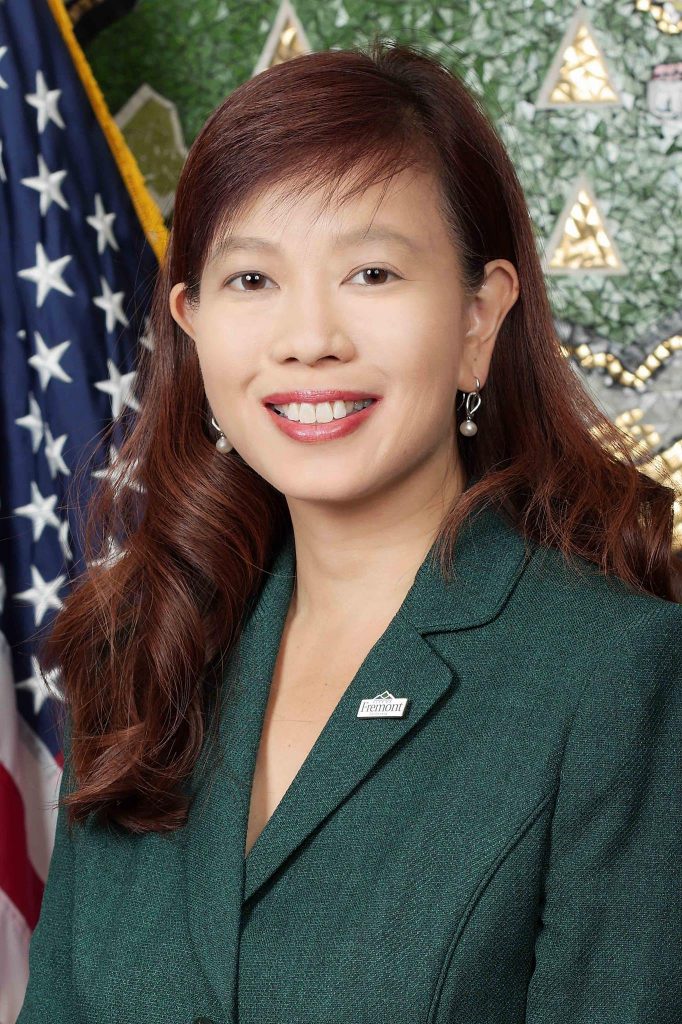 The protesters drew chalk messages on the street in front of Mei's home reading "Asian Silence is Violence," and "Defund the FPD." They also displayed "Black Lives Matter" signs as well as "Care not Cops," according to Mercury News.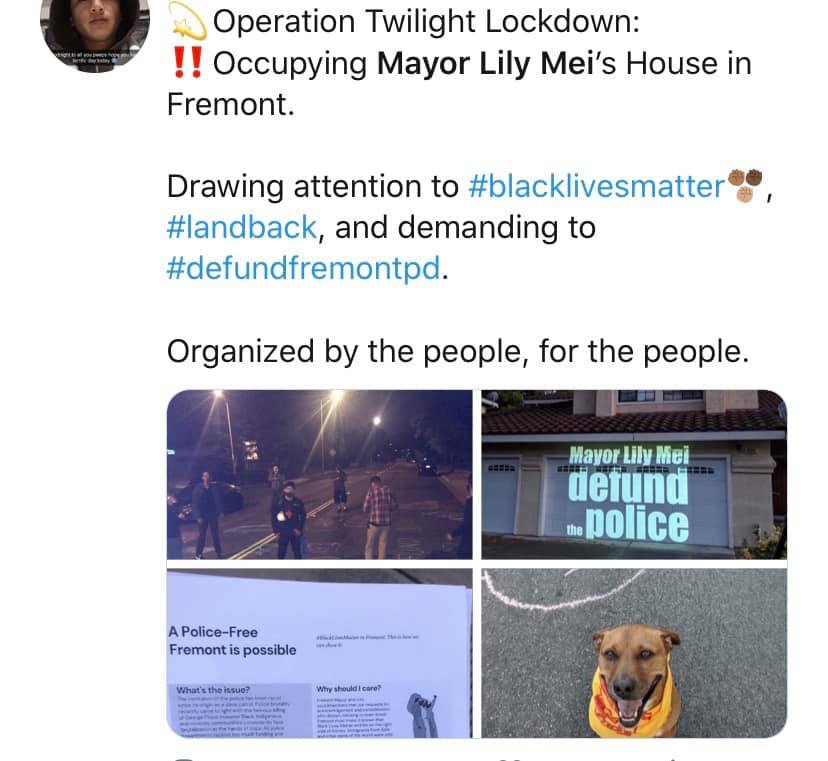 According to the organizers of the protest, demonstrations started at 8 pm with around 40 protestors marching up toward Mayor Mei's house chanting "No Justice, No Peace, No Racist Police," and shouting the names of some people killed by police. The protest ended at midnight.
It's unclear whether Mayor Mei was home or not, but protestors say none of them saw Mei in the house.
The protesters' demands:
Defund police and refund community services
Demilitarize communities
Remove police from schools
Invest in community self-governance, such as neighborhood councils, bystander intervention, and proper education
Provide safe housing for everyone
Invest in care, like social workers, mental health workers, and nonviolent responders. Not cops!
Let's not mention the fact Fremont has seen some very violent robberies and home invasions in the last few years. Mainly African-American gangs targeting Asian-Americans have become an epidemic. Defunding police would further the violence toward Asian-Americans.
Feature Image via Facebook