June 16, 2020
20 Indian soldiers were killed during a violent clash with Chinese troops in Galwan Valley, which borders Chinese Tibet and India's Jammu and Kashmir regions on Monday night, according to the New Indian Express.
The Chinese retook control of Tibet in 1951 after Tibet was forced to cede from Chinese control and lost their 13th Dalai Lama at the hands of the British Empire during the "British Expedition to Tibet" in 1903-1904. The British wanted to weaken the failing Chinese state by forcing Tibet to become independent, exiling the 13th Dalai Lama, and killing around 3,000 Tibetans.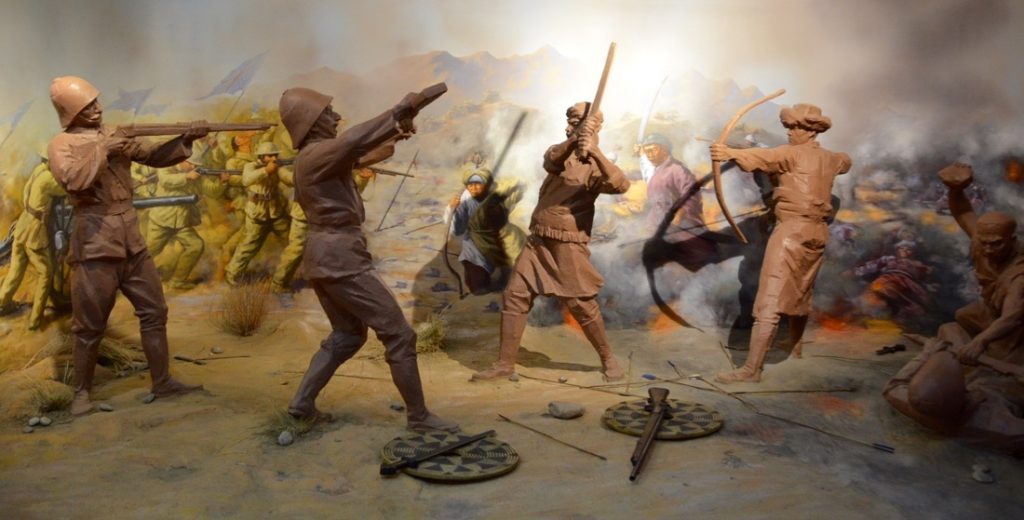 Indian military intercepts indicated the Chinese suffered around 43 casualties, including some KIA. These new round of confrontations have escalated the already volatile situation between the two nuclear powers. Indian helicopters also observed PLA (People's Liberation Army) airlifting their injured.
Chinese and Indian troops initially disengaged each other on the night of June 16 after 17 Indian troops were critically injured during a confrontation with the PLA. However, all 17 Indian soldiers succumbed to their injuries, now totaling 20 dead.
According to an anonymous Indian military source, "There was no firing. No firearms were used. It was violent hand-to-hand scuffles."
Senior military officials on both sides have confirmed they are both meeting to defuse the situation before it escalates into a full-blown confrontation.
Feature Image via Hindustan Times