May 14, 2020
On Friday, April 16, 2010, in Oakland, 59-year-old Tian Sheng Yu was punched in the face by two individuals, Lavonte Drummer and Dominic Davis. He was knocked out immediately and his head hit the concrete pavement. He died five days later.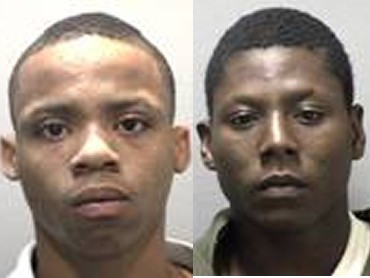 That morning, Tian Sheng Yu's son, Jin Cheng Yu, who just recently graduated from UC Davis asked his father to accompany him to Oakland for a quick shopping trip at a jewelry store. Elder Yu was hesitant because Oakland was dangerous, according to his son.
However, the younger Yu reassured his father downtown Oakland was safe. That would be a Friday younger Yu would never forget. They both drove to downtown Oakland and reached the jewelry shop they wanted to visit around 3 pm. Elder Yu let his son out of the car while he found a parking spot.
Jin Cheng Yu started walking toward the store when he was approached by two teenagers and sucker-punched for no reason. Stunned, younger Yu ran back to his dad and told him what happened. Elder Yu was furious his son didn't fight back.
Elder Yu took his son and they both found the two individuals responsible for hanging around the corner. The elder Yu asked the two suspects in Chinese (his English wasn't great) 'Why do you beat my son?' The teenagers didn't answer him and instead punched elder Yu in the face, causing him to drop to the ground.
The two teenagers then turned back to younger Yu and punched him several more times. Younger Yu tried fighting back, but no punches connected (he's never been in a fight before). Witnesses saw what was going on and called 911. When police arrived, they found younger Yu covered in his own blood and elder Yu convulsing on the ground.
"It's all my fault," he said after a sleepless night keeping vigil with his mother at the hospital. "I shouldn't have ever told my father I was punched," Jin Cheng Yu stated to SFGate.
Two teenagers, Lavonte Drummer, 20, and Dominic Davis, 19 were eventually arrested and both plead no contest to the charges of voluntary manslaughter and were both sentenced to 11 years in prison after reaching a secret plea deal with San Francisco prosecutors. Adante Pointer, who represented Drummer at the time stated "It's a reasonable resolution of the case given all the factors that were present," according to CBS SF BayArea
Feature Images via SFGate & CBS SF BayArea