August 9, 2023
SAN FRANCISCO, CA—A video of a young woman living in San Francisco went viral after she described being spat on and threatened with rape by a stranger. She explained she never feels safe in the city.
The TikTok footage by graphic designer Hannah Ayla on Monday, received over 1.2 million views before it was deleted after netizens discovered she was anti-Asian through past posts she made on Twitter.
It doesn't have to be this way San Francisco pic.twitter.com/p9acK4zgPo

— Kyle Kashuv (@KyleKashuv) August 7, 2023
San Francisco has suffered from a major crime wave in the last few years, with a number of major retailers leaving the city citing the crime rate and threats to staff. This has fueled debate about law and order in major Democratic-run cities, and over whether efforts to "Defund the Police" following the murder of George Floyd.
Many netizens initially called Hannah a hypocrite after a screenshot of her Instagram post went viral.
"Remember all that energy, outrage and love we brought when the video George Floyd went viral? Or when the Kentucky grand jury indicted only one of three officers involved in the murder of Breonna Taylor? I am going to be channeling that energy when I fill out my ballots this year. #BLM is not a trend, and I hope all my white friends and family remember that when we fill out our ballots this year," she wrote.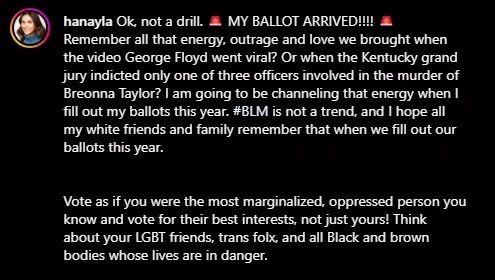 However, other netizens discovered Hannah Ayla isn't as righteous and morally superior as she claimed to be.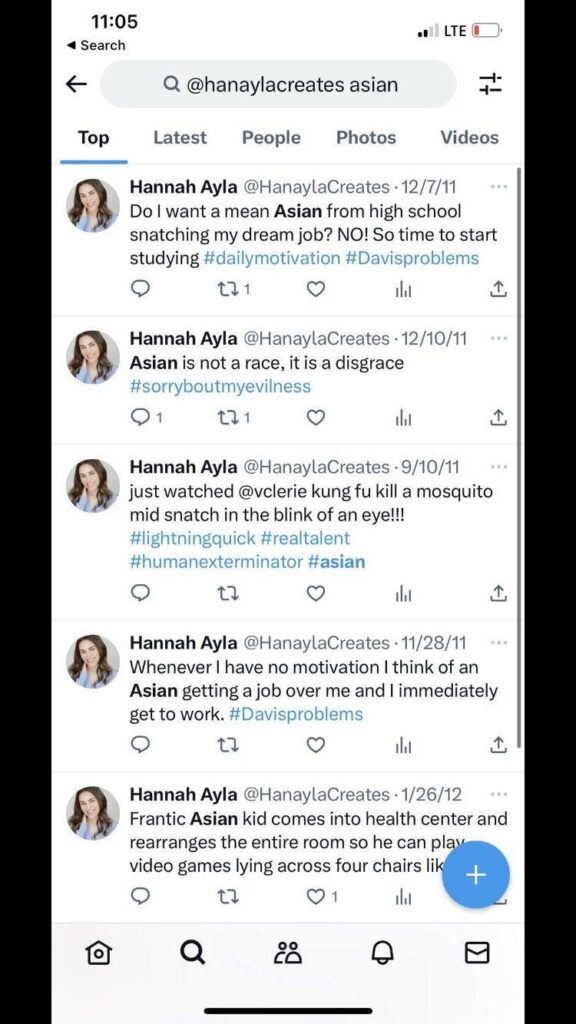 Soon after it was discovered Hannah is anti-Asian, thousands of Asian netizens began bombarding Hannah's place of employment with screenshots of her past comments aimed at the Asian community.
When other's questioned bringing up posts Hannah made in 2011 and using them to judge her, other netizens pointed out many prominent conservative celebrities lost their jobs and were financially destroyed by posts they made in the past and this shouldn't be any different.
"What's good for the goose is good for the gander."
Feature Screenshots via TikTok & X