July 9, 2020
2nd Grade Teacher Mary Kay Letourneau, 34 and married at the time with four children, made headlines in 1997 when she had an affair with her 12-year-old Samoan-American student, Vili Fualaau. She quietly passed away after a nine-month battle with colon cancer with Fualaau by her side.
Letourneau first met Fualaau when he joined her second-grade class back in 1992. However, they supposedly did not begin their sexual relationship until four years later, when Fualaau was 12. The relationship started in 1996 when the pair enrolled in summer classes at the same local community college. Their relationship grew after a series of dates and ended up making love for the first time later that summer when Mary's husband, Steve Letourneau was out of town.
Their relationship was eventually discovered in 1997 when Mary's husband discovered secret love letters the pair had been writing to each other. Steve Letourneau confronted Fualaau about the relationship and demanded he end it with his wife or he'd inform Fualaau's parents.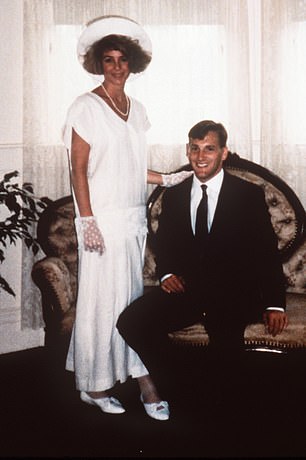 The warning was in vain because one of Steve's relatives ended up informing the school where Mary worked and she was arrested on statutory rape charges. Shortly after, Steve filed for divorce, took full custody of their four children, and moved to be with his family in Alaska.
Letourneau was sentenced to three months in jail after taking a plea agreement in November 1997, in which she agreed to stop all contact with Fualaau. She was already pregnant with Fualaau's child during sentencing. Letourneau was eventually paroled in 1998.
Shortly after her release, she and Fualaau were caught having sex in the car on February 3. Letourneau's plea agreement was revoked and she ended up serving seven years in prison for second-degree child rape charges and violating her no-contact order.
Letourneau ended up giving birth to Fualaau's second child while serving her prison sentence. Two children and little Fualaau wasn't even 15-years-old yet.
By the time Letourneau was released from prison, Fualaau was an adult and he petitioned the court to lift the restraining order against Letourneau. The court agreed, though Letourneau still had to register as a sex offender. They ended up marrying in 2005. Fualaau later filed for divorce in 2017.
The couple remained close and both actively tried to make their relationship work until the very end. They were both very active parents while raising their two daughters, Georgina and Audrey.
Fualaau moved back to Washington from California to care for Letourneau when it was discovered her colon cancer rapidly metastasized back in June. He stayed and cared for her 24 hours a day until she quietly passed away amongst family members at home in Des Monies, Washington. Fualaau stated to local news he "lost a piece of himself," this week and wants to be left alone.
Feature Images via Daily Mail