May 8, 2023
ALLEN, TX—Eight people were killed and several others injured on Saturday, May 6, when a gunman entered Allen Premium Outlets mall in North Texas and opened fire.
James Cho, 3, died alongside his parents Cho Kyu Song, 37, and Kang Shin Young, 35. William Cho, 6, was released from the ICU and is the only surviving member of his family. William just celebrated his 6th birthday four days earlier, according to the family's GoFundMe page.
To access Cho Family's GoFundMe page, please click HERE
Primary school pupils Daniela and Sofia Mendoza, who were sisters, were also among the dead. Their mother, Ida, remains in the hospital in critical condition, reports to the BBC.
Aishwarya Thatikonda, 27, an engineer from India was also killed during the rampage, as well as a security guard, 20-year-old Christian LaCour.
Six people died at the scene and two more died later in the hospital.
The suspect, 33-year-old Mauricio Garcia, was shot dead by a police officer who responded to an unrelated call.
Witnesses stated Garcia wore an insignia that has widely been associated with hate groups as well as combat tactical gear. Video footage showed him sporting a morale patch with the letters RWDS, which stands for "Right Wing Death Squad."
Other social media posts—now deleted—show Garcia sporting a Nazi swastika, SS tattoos, and other posts glorifying Nazis.
Mass shootings are extremely common in many cities throughout the United States. Last week, over 17 people were shot and three killed—including an off-duty police officer—in Chicago, according to CBS News.
According to ABC2 WMAR, Baltimore recorded 19 homicides and 45 non-fatal shootings in March 2023. In Detroit, CBS News reported 10 people were shot and five were killed in April.
In early March, five people were killed in seven shootings across Philadelphia, according to the Philadelphia Inquirer.
Texas governor Greg Abbott (R), told Fox News Sunday his aim was to target the possession of weapons by criminals and deal with a rising mental health crisis, rather than consider wider bans.
"People want a quick solution," he said. "The long-term solution here is to address the mental health issue."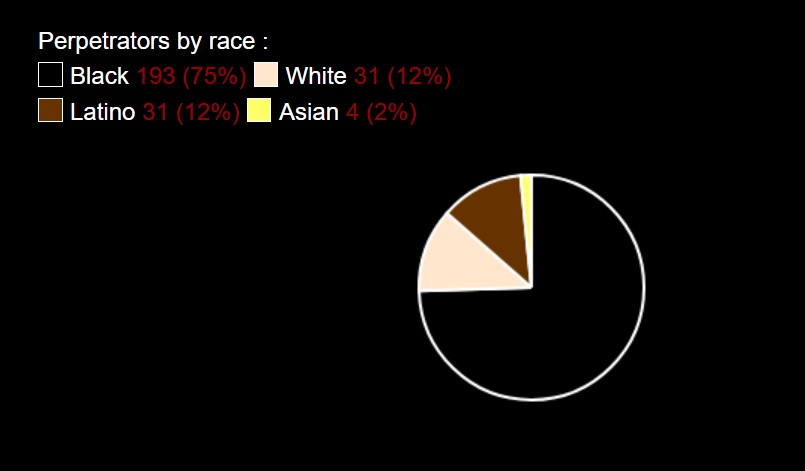 According to www.mass-shootings.info, over 75% of all mass shootings in the United States were perpetrated by African-Americans. Latinos and Caucasians tied with 12% each and Asians accounted for 4% of all mass shootings in the country.
Feature Image via GoFundMe