March 14, 2023
SAN FRANCISCO, CA—San Francisco police have arrested a 12-year-old boy in connection to what they are calling an "unprovoked" stabbing aboard a Muni bus on Monday, police said.
Four attackers were wanted in connection with the stabbing of a 15-year-old. According to Asian Crime Report, the 15-year-old victim is Asian and the four "teens" are African-American.
The Asian teen victim suffered life-threatening injuries from the stabbing on an 8BX bus near Union Square around 4:30 p.m. No other updates on the victim's condition were made available.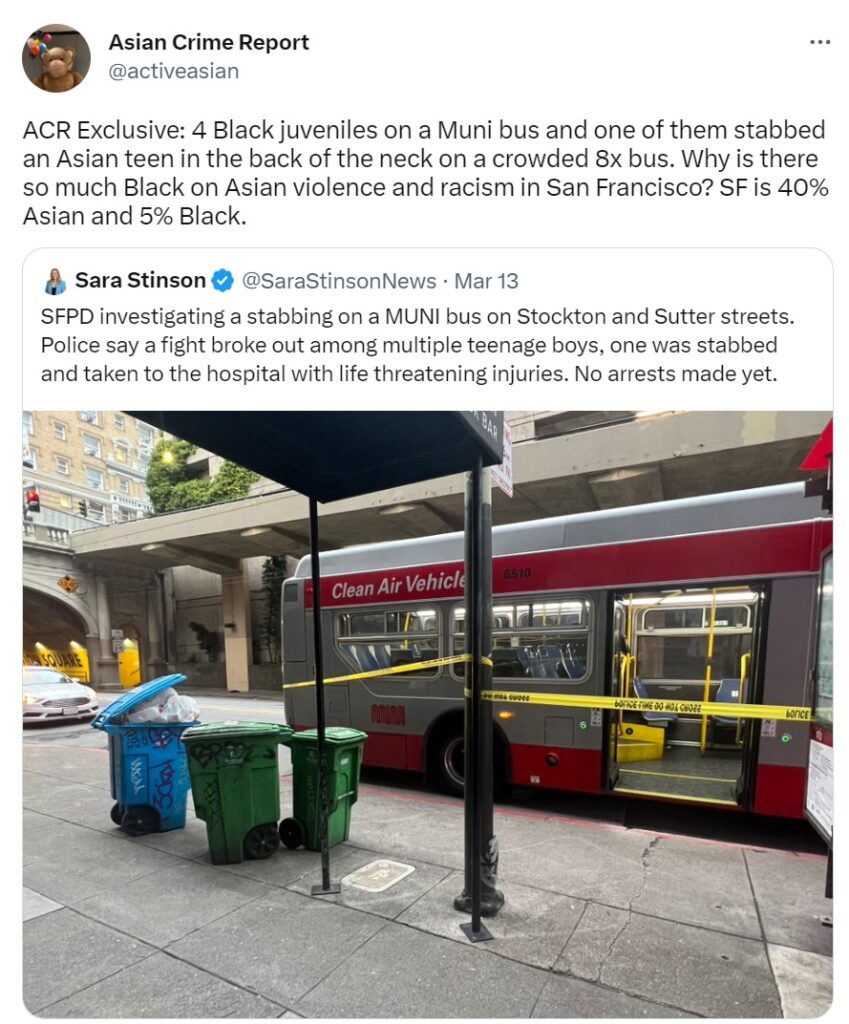 Authorities have not officially provided a detailed description of the suspects.
However, even if the suspects were 18 years old, their mugshots would still not be released since San Francisco Police Chief Bill Scott said his department would no longer release booking photos in 2020 because it makes African-Americans look bad.
There has been rising tension between the African-American and Asian-American communities in the Bay Area. Asian-Americans tend to live in better areas due to their higher income bracket through STEM jobs. African-Americans in the area generally specialize as service workers and laborers and the gap has been widening.
Asian-American students completely dominate in elite schools and that has also caused tension between the two communities. Black parents wish to do away with standardized tests or any form of intelligence measurement while Asians wish to maintain quality control, e.g. Lowell High School.
Former commissioner of the San Francisco Board of Education, Alison Collins—who is African-American—believes Asians are "house n*ggers" because they do well in school. Hard work, math, science, and competency are attributes of "white supremacy" and that makes Asians "white adjacent."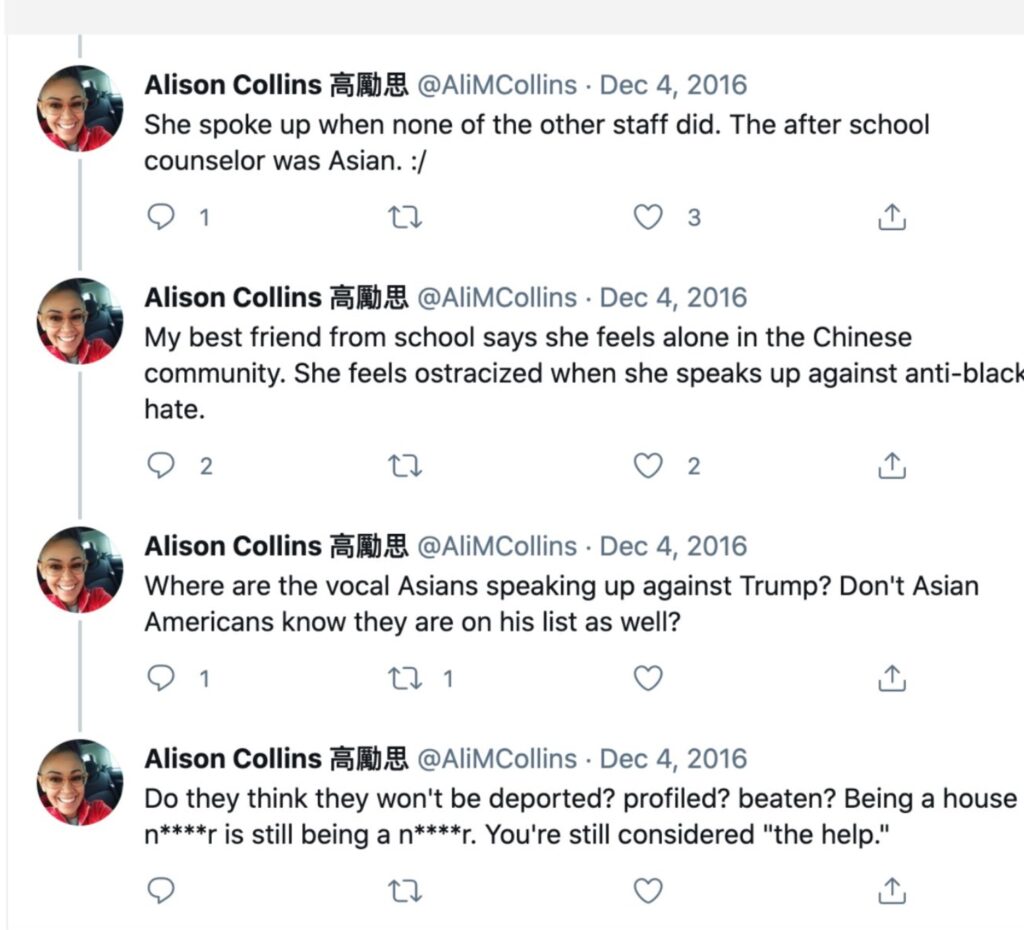 These deep-seated beliefs have compounded the rift between the two communities. Asian-Americans are expected to take a step back and tell their children to study less, so other groups of people can have a slightly better chance to compete.
Feature Screenshot via KTVU FOX