September 26, 2022
BROOKLYN, NY—The NYPD 73rd Precinct in Brooklyn is searching for an African-American male who approached a Chinese food delivery driver and assaulted him after asking where he was from.
The attack happened on July 15 around 5:15 p.m. in front of the apartment building at 2336 Pacific Street in Brooklyn. The 36-year-old Chinese delivery man was sitting on an electric motorcycle and parked on the side of the road.
Authorities released the suspect's picture on September 7.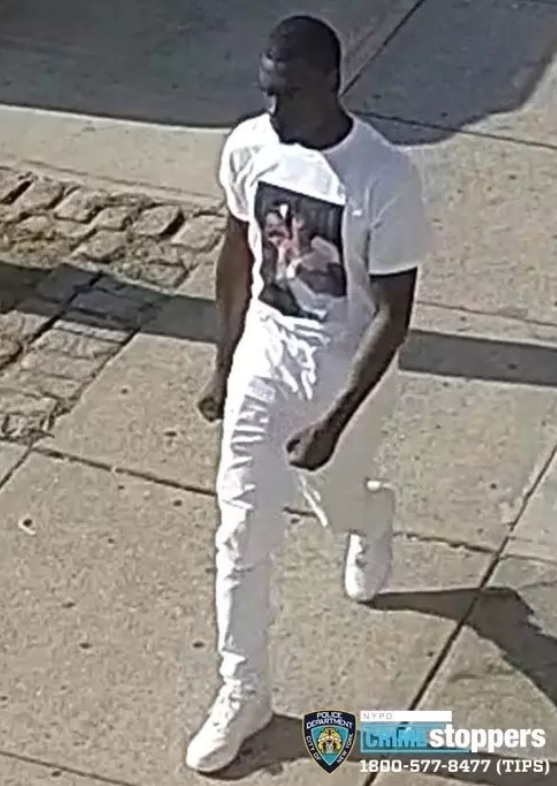 An African-American man approached the delivery driver and asked, "Where are you from?" before punching the victim several times in the face.
According to World Journal, the assailant fled south along Mother Gaston Boulevard. Responding officers arrived on the scene and began their investigation. The victim suffered multiple facial injuries but refused medical attention.
The NYPD described the suspect as a "dark-skinned adult man" dressed in white.
It's not clear if the attack is being treated as a hate crime.
If the public has any clues, they can immediately call the crime prevention hotline (800) 577-TIPS (8477), or log on to the crime prevention website www.nypdcrimestopper .com, or send a message to 274637 (CRIMES) from your mobile phone, then enter TIP577, or tweet @NYPDTips, you can also provide clues through the crime prevention mobile app "CS-NYC", the source of which is confidential.
Feature Screenshots via Crime Stoppers