August 21, 2022
EVERETT, WA—Police are searching for three armed men who barged into an Everett home early Friday and fatally shot a woman during a home invasion.
Authorities were called around 3 a.m. to the home in the 2600 block of 96th Street SE, reports Komo News.
The woman's husband and the couple's child were able to escape the home but not before the woman was shot in the head. She was later identified as Irah Marcelo-Sok.
After Irah was shot, her husband was able to wait until he heard the intruders leave, then ran to a neighbor, who then called 911.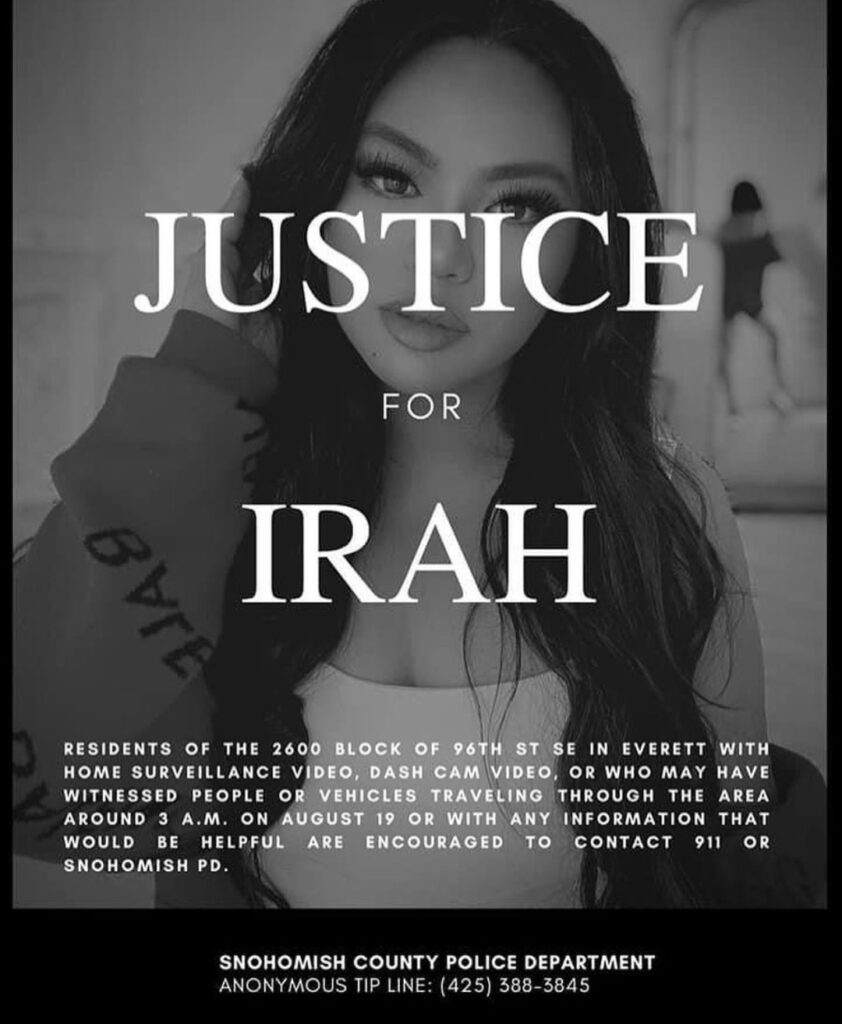 The neighbor and husband then ran back to the house to get the young child out, according to police.
Detectives describe the three male suspects as individuals wearing all black clothes and face coverings.
The Snohomish County Sheriff's Office told Komo News that there have been three other home invasions in the area but not the specific neighborhood where Irah was killed. None of the other home invasions are connected at this point.
"It's too early in the investigation to know yet but detectives are actively investigating and trying to determine if this was a targeted residence or if there was a motive behind those," stated Courtney O'Keefe, a spokesperson for the Snohomish County Sheriff's Office.
"A murder right here, I mean come on," one neighbor said. "That's not OK with a child in the house."
Feature Images via Instagram & Komo News