July 30, 2022
FAIRFIELD, CA—A man arrested for pistol-whipping a 70-year-old Asian elder was released from jail and picked a fight with an Asian MMA fighter before crying for a "time out" in the middle of the match.
Fairfield Police Department arrested and charged 30-year-old Omari Garland with felony robbery after allegedly assaulting the elderly man and taking his cellphone at gunpoint on July 7. The attack was caught on the family's doorbell camera.
However, Garland was released from custody a short time later
Garland showed up at Train 4 Life Center on Sunset Avenue in Suisun City the other night, signed a waiver, and decided to threaten another Asian man, the smallest man in the gym. But this "small man" ended up being Terrance "Wrong Turn" Saeteurn.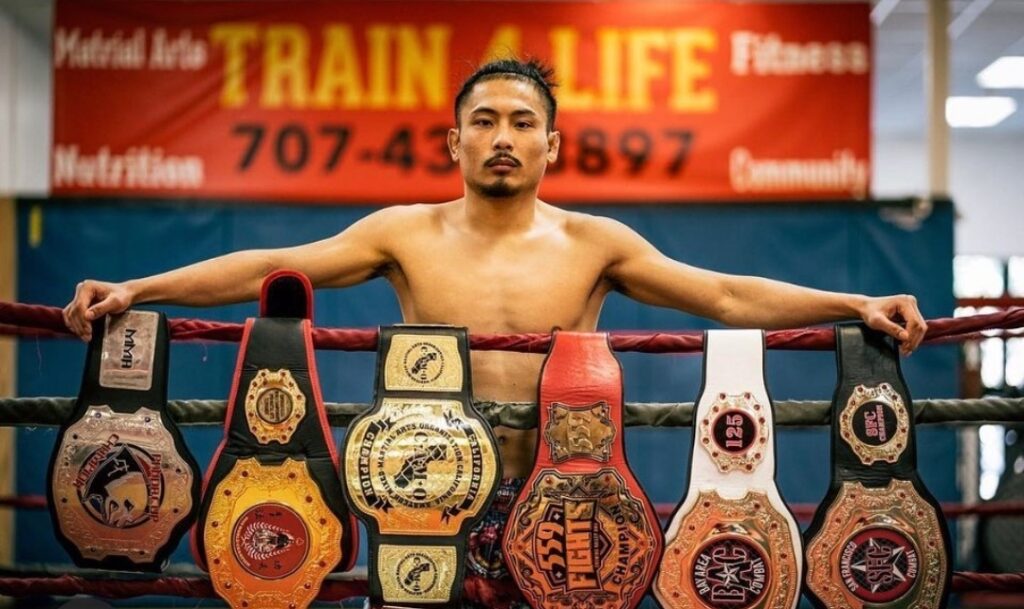 "I'll beat you down," Garland told Saeteurn.
During the spar, Garland quickly found out he messed with the wrong Asian man. Just 3 ½ minutes into the first round, Garland called a Time-Out and quickly gets checked by the entire gym—including the coach.
"With internal investigation, we found out this man's name is Omari Garland, we have a signed waiver from him. Garland was arrested last month for assaulting a 70-year-old man in front of his home at gunpoint in Fairfield. You probably heard about this assault. Police found the elderly man's phone on him investigated and tied him to several more crimes!!!" wrote Train 4 Life Center via Instagram.
"How does Omari Garland freely walk into our training facility a month after assaulting an elderly Asian man at gunpoint?! Then threaten a much smaller Asian man at our facility?!?! Unacceptable"
Feature Screenshot via CBS Sacramento & Train 4 Life Center