July 27, 2022
SOUTH KOREA—Samsung has crossed the 3nm finish line head of TSMC, beating out Apple's Taiwanese chip supplier to be the first company to ship 3nm chips equipped with GAA (Gate-All-Around) transistors. This makes Samsung the most advanced chipmaker in the world.
Samsung's new fabrication process is 45% more power efficient and delivers 23% better performance than the previous 5nm process, reports Gizmodo.
The South Korean giant achieved this breakthrough using a process called Gate-All-Around transistor architecture. Basically, the Samsung chips have a 16% smaller surface area and are used for "high performance, low power computing" with mobile processors coming later, and a second-generation 3nm process will reduce power consumption by 50% and improve performance by 30% on a 35% reduced area.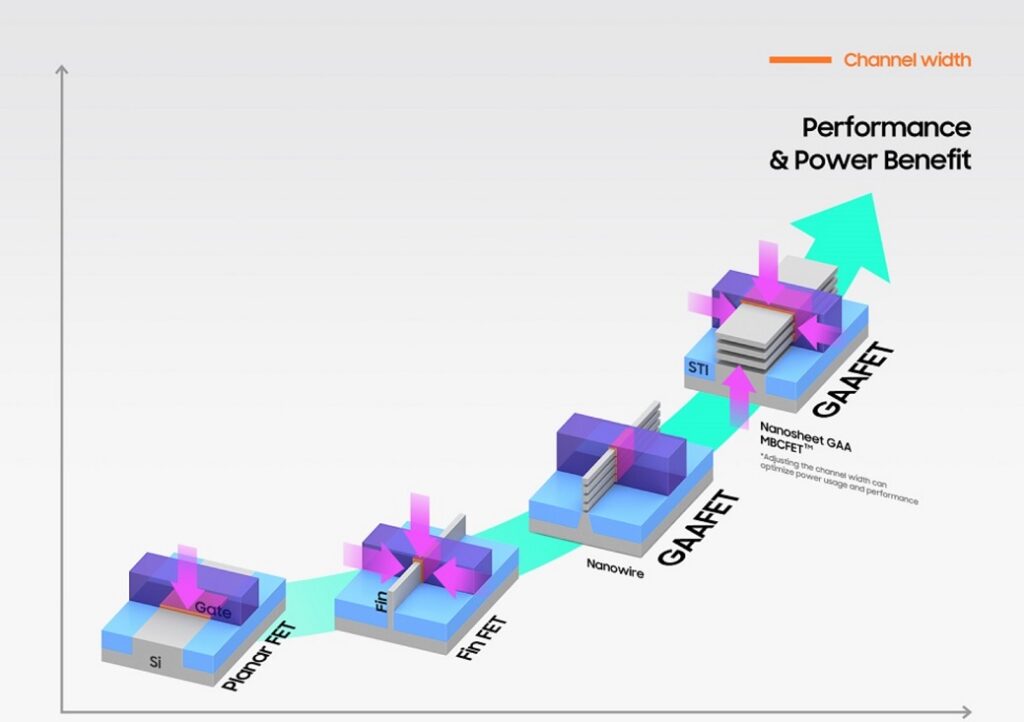 America's Intel announced they would be able to switch over to TSMC's 2019 chipmaking process by 2025, even though Apple just announced a two-year plan to abandon Intel chips altogether, reports 9to5Mac.
Samsung started shipping its 10nm SoCs chips in 2016 (Intel is still on 10nm chips), Samsung started mass production in 7nm chipsets in 2018, and by 2020, the Korean giant started mass production of 5nm chipsets.
These new chips will power the next generation of smartphones, high-performance computers, and military equipment. As promised, South Korea, Taiwan, and Japan will help the United States with chip supplies in what is now called the "Chip 4 Alliance."
"Intel is trying to save a sinking ship with a bucket. They're spending over $20 billion on two new chip plants. By the time construction is finished, TSMC and Samsung will be another generation ahead with more than enough capital to double their R&D."
Intel will soon be four generations behind Samsung and TSMC and both Asian giants are spending hundreds of billions of dollars to make sure they maintain a multi-generational lead over their American rival.
"We will continue active innovation in competitive technology development and build processes that help expedite achieving maturity of technology," said Siyoung Choi, president and head of Samsung's foundry business.
However, Samsung's 3nm chip victory is a small one. TSMC is set to start high-volume production of 2nm technology in 2025 and begin shipping in 2026.
The faith of the technological revolution for advanced chips currently rests on Taiwanese, South Korean, European, and Japanese companies. Japan's Nikon, Canon, Tokyo Electron, Netherland's ASML, and Asian-owned Lam Research maintain a monopoly on chip-making equipment while TSMC and Samsung spearhead development.
Feature Image via Samsung