June 11, 2022
TANGSHAN, China—A young Chinese woman was at a restaurant in Tangshan, Hebei Province with three other female friends when a middle-aged man approached her and put his hand on her back. Her rejection eventually led to several men dragging her outside and nearly beating her to death.
Surveillance video from the BBQ restaurant captured the entire incident from inside and outside of the restaurant. This savage attack happened around 2:40 a.m. on June 10.
The footage shows a man approaching a woman (dressed in white) having dinner with three of her female friends. The woman in white rejects the man's advances which then causes the man to start slapping the woman and raising his voice.
This in turn causes the woman's friends to start attacking the man.
Within seconds, the man's friends join in and the women are dragged outside the restaurant and beaten. The woman who rejected the man's advances is punched, slapped, kicked, and ghetto stomped repeatedly while customers just watch.
After the beating, the men posed for a group photo, thinking they did something "good."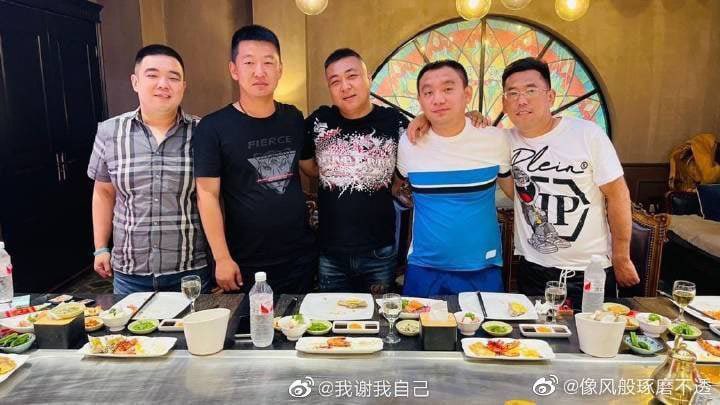 Footage of the beating sent shockwaves on the Chinese internet and social media accounts on Friday and Saturday.
One of the men who attacked the woman is the owner of the BBQ restaurant. This information led to dozens of people vandalizing the restaurant within hours.
Within hours of the attack, police arrested two of the perpetrators and initiated Chinese "interrogation." One of the perpetrators was taken back to the restaurant and forced to reenact the crime to the police. Three more attackers were arrested on June 11.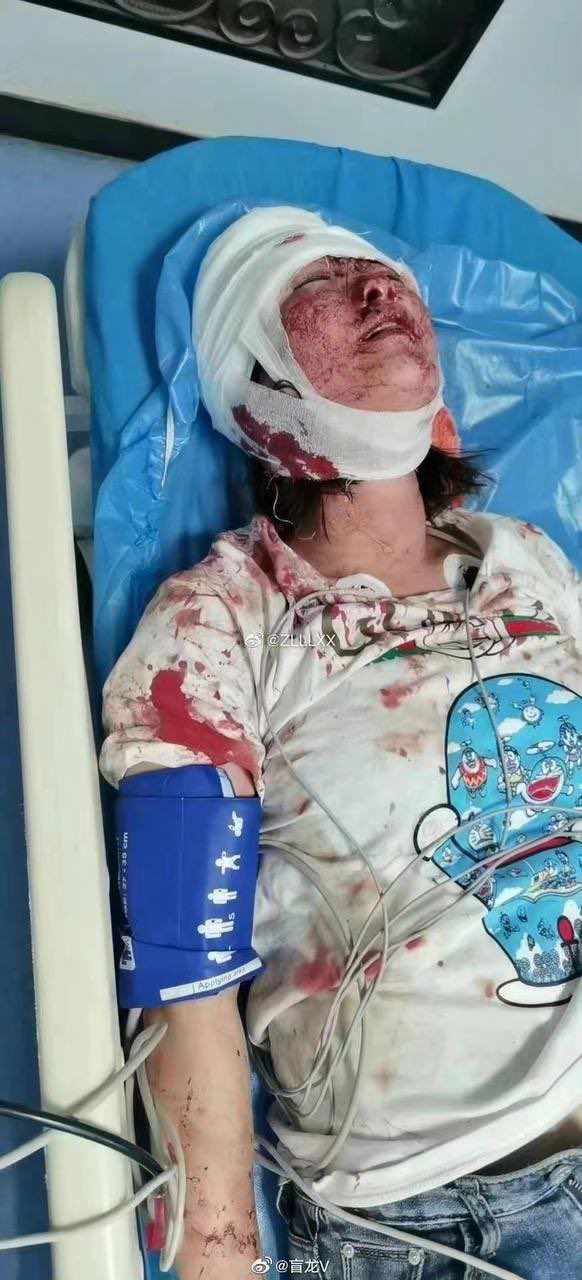 Police released a statement explaining they arrested seven men and two women involved in the restaurant assault and are currently "interrogating" the individuals for any further information.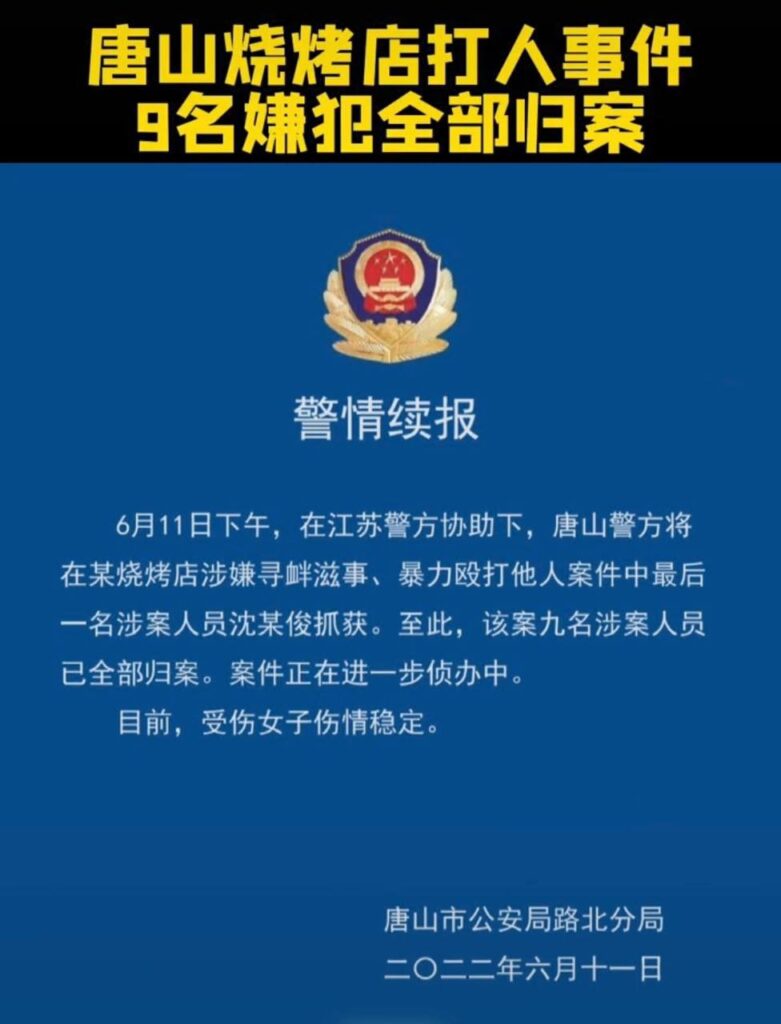 The victim is currently in stable condition. Her attackers are facing between 5 to 10-year prison sentences at the very least.
Feature Screenshots Weibo