June 1, 2022
BROOKLYN, NY—Two Asian men were attacked in Brooklyn on Sunday, May 29, and Tuesday, May 31 by two different individuals.
A 65-year-old Asian man was assaulted by an African-American woman on Sunday. According to police, the Black woman hurled anti-Asian comments at the elderly victim before proceeding to bite him on the back and scratch his arms.
The savage attack occurred on the southbound A train that was running on the F line at around 5:20 p.m. The victim was taken to the hospital in stable condition, according to PIX11.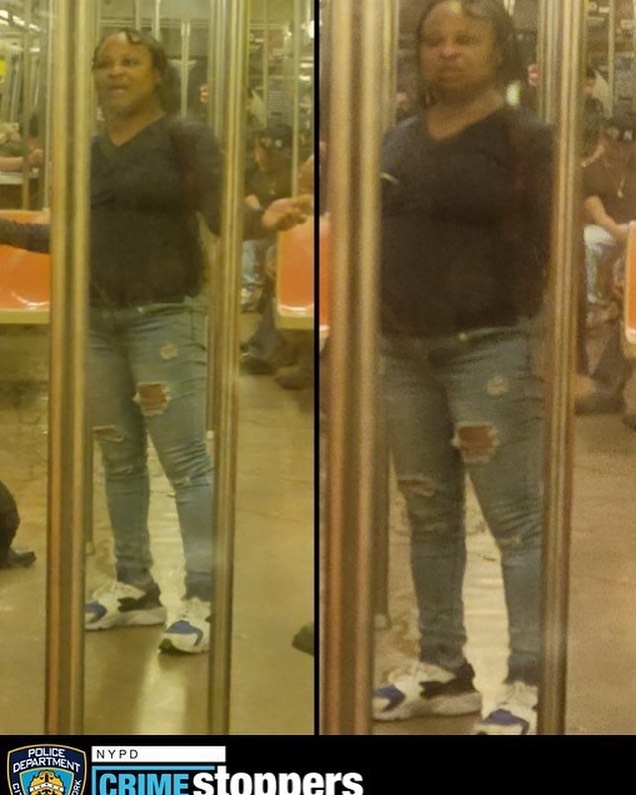 The NYPD Hate Crime Unit is investigating this incident. Police released photos of the woman sought in the incident.
On Tuesday, May 31, a 20-year-old Asian man was stabbed after a dispute with a stranger on the York Street F train station in Dumbo, police said.
The "unidentified" suspect plunged his knife into the victim's shoulder around 3:15 p.m. The victim was taken to NYU Langone Health—Cobble Hill in stable condition, reports the New York Post.
Authorities recovered the knife at the scene.
The knife-wielding man was described as being about 20 and wearing a black shirt and yellow pants. He fled on foot following the altercation, according to The Post.
It's unclear what the dispute was about and the case is not being investigated as a hate crime.
Feature Images via NYPD & Jobs For Felons Hub