May 5, 2022
BALTIMORE, Maryland—The man arrested last year in an alleged hate-crime spree targeting Asian-American businesses and business owners will not stand trial.
51-year-old Daryl Doles of Baltimore appeared Wednesday afternoon via Zoom before a Baltimore City Circuit Court judge on accusations he attacked multiple Asian-American store owners in a hate-fueled rampage back in May 2021, reports WBALTV.
Doles was declared incompetent to stand trial.
A grand jury indicted Doles in June 2021 on 22 counts, including attempted murder and hate crimes charges. However, since Doles is now declared incompetent to stand trial, he will be committed to a state psychiatric facility, according to WBALTV.
The defense and prosecution were apparently in agreement.
"Based on the opinion of the evaluators at the Department of Health, I find beyond a reasonable doubt the defendant is incompetent to stand trial and dangerous to himself and others," Baltimore City Circuit Court Judge Gale Rasin ruled with Doles's psychiatric evaluation in hand.
Back on May 2, 2021, Doles attacked a security guard at Linden Discount Liquors with a two-by-four, smashed a display of wine bottles at 40/40 Liquor Beer and Wine while yelling racial slurs, and used a cinderblock to repeatedly beat two Korean sisters in the head at Wonderland Liquors.
Many readers may remember another incident in late April 2022, 61-year-old African-American Martial Simon was also declared incompetent to stand trial for murder.
Simon pushed 40-year-old Deloitte consultant Michelle Alyssa Go onto an oncoming subway train on January 15, 2022—killing her.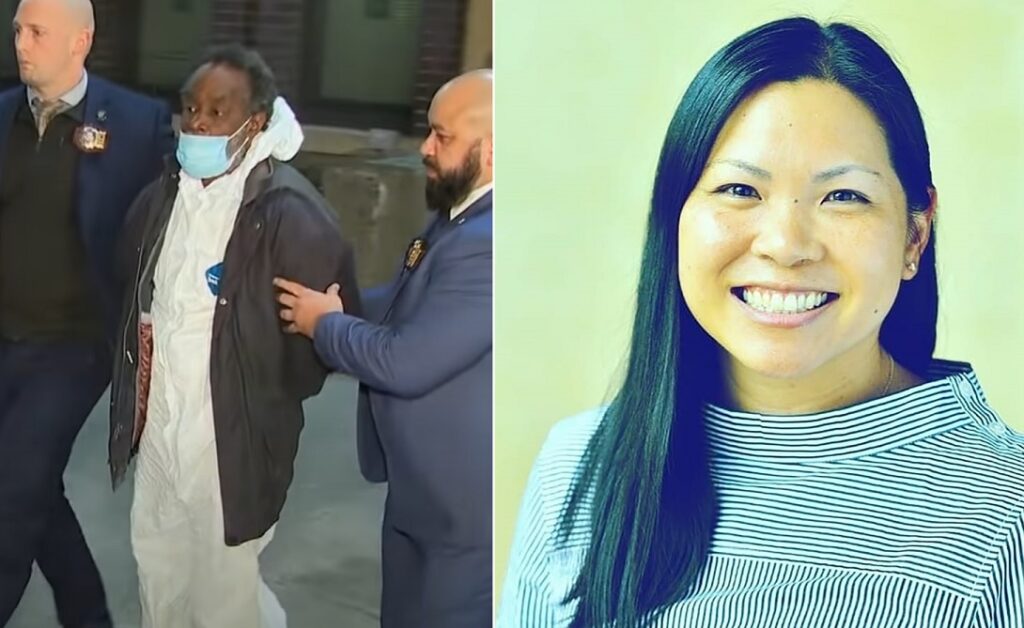 There have been countless cases of African-American suspects being declared incompetent to stand trial. Many left-leaning Asian-Americans often complain that Caucasian suspects "escape justice" because so many of them are declared incompetent to stand trial and spend the rest of their lives in psychiatric wards rather than prison cells because of "white supremacy."
18-year-old Dexter Johnson is another example of an African-American escaping justice due to his "incompetence." Dexter Johnson was sentenced to death for robbing, kidnapping, raping and murdering 23-year-old Maria Aparece and her 17-year-old boyfriend Huy Ngo in 2006.
However, federal courts twice stayed Johnson's execution in 2019 because his IQ is 70, meaning he's intellectually disabled and should not be executed.
Feature Images via Amy Kawata & FOX5