April 30, 2022
QUEENS New York—Kaitlyn Lau, 14, was walking with her friends to grab a bite to eat after school on Wednesday, April 27. Unfortunately, she was caught in an altercation between two separate and unrelated groups and was caught in the crossfire.
Kaitlyn Lau was shot in the neck and rushed to Long Island Jewish Hospital
Doctors later discovered the round was stuck in her spinal cord. She is currently in stable, but critical condition. However, doctors could not safely remove the bullet. Kaitlyn's prognosis is that she may be paralyzed below the neck for the rest of her life, according to her GoFundMe Page.
Please donate whatever you can to Kaitlyn and her family through her GoFundMe page by clicking HERE.
It all started when a group of students, many from Francis Lewis, were walking home on 188th Street. The occupant of a silver sedan began shouting at the kids and then multiple men got out of the car and opened fire, according to CBS police sources.
All suspects were identified as men with "dark complexions."
It is likely that 14-year-old Kaitlyn from Queens with a "hardworking" family was the unintended target of a gang-related gunfight. The unknown shooter also struck 18-year-old Ahmed Khalji in the hip and 18-year-old Rikhai Connelly in the leg on 188th Street near 186th Lane, reports the New York Post.
A tenant of Kaityln's family was flabbergasted to learn the teenager was hurt in a street shooting that had nothing to do with her.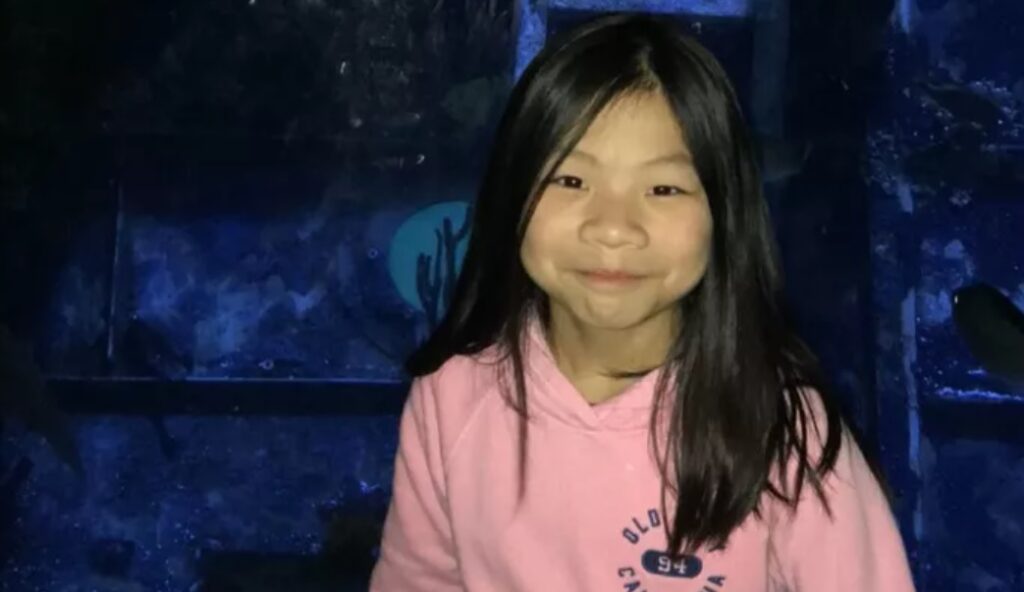 "I'm definitely in shock! She's a great kid! They're a beautiful family. They have two kids, they're all very hardworking,  oh my God! This is very scary," 35-year-old Fedora Gurrero told The Post. "I have a 10 yr old daughter. [If] this happened in this neighborhood. It can, anywhere. Oh my God."
Neighbors describe Kaityln as a "great kid" and only say good things about her "beautiful family."
The group of teens—who were the intended target—may have been heading to the Blaze Pizzaria at around 4 p.m. when two African-American men began yelling at them. One of them pulled a gun and fired between 10 to 12 shots.
There have been 36,274 major crimes, like murder, rape, robbery, and assault, since Adams took office, up nearly 43 percent from 2021, according to CBS2.
As CBS2's Ali Bauman reports, the latest NYPD shows 441 people have been shot citywide so far this year, up 8.6% compared to this time last year and up 85.3% compared to two years ago.
Feature Images via Crime Stoppers & GoFundMe