April 5, 2021
MILWAUKEE, Wisconsin—A video recently went viral in March, which showed 10 Milwaukee Black Panthers intimidating and harassing an Asian nail salon—Jade's Nails and Spa on Brady Street. The incident itself occurred in January.
Wisconsin Right Now traced the origins to the Facebook page of "Darryl King Rick Farmer II." His Facebook page proclaims "Leader and Black General of the Original Black Panthers Nationwide and Other Countries."
On April 4, Wisconsin Right Now went to the nail salon's location at 1422 E. Brady St and discovered the business is closed, permanently. The business sign is gone, the phone is disconnected, and the building is completely empty.
In a second video, Milwaukee police officers respond to the scene. The African-American police officer thanks the Milwaukee Black Panthers and even calls Farmer "General," and then goes on to say she appreciates the Black Panthers coming down.
According to FOX6, "There are allegations of extortion and harassment against the original Black Panthers of Milwaukee." However, Farmer denies the allegations.
A pro-Black Panther netizen wrote, "Every Asian business from the corporate level to the mom-and-pop level needs to give Black organizations 15% of their revenue. They wouldn't exist without the black technology and ingenuity they stole. Justice is coming, you cultural thieves."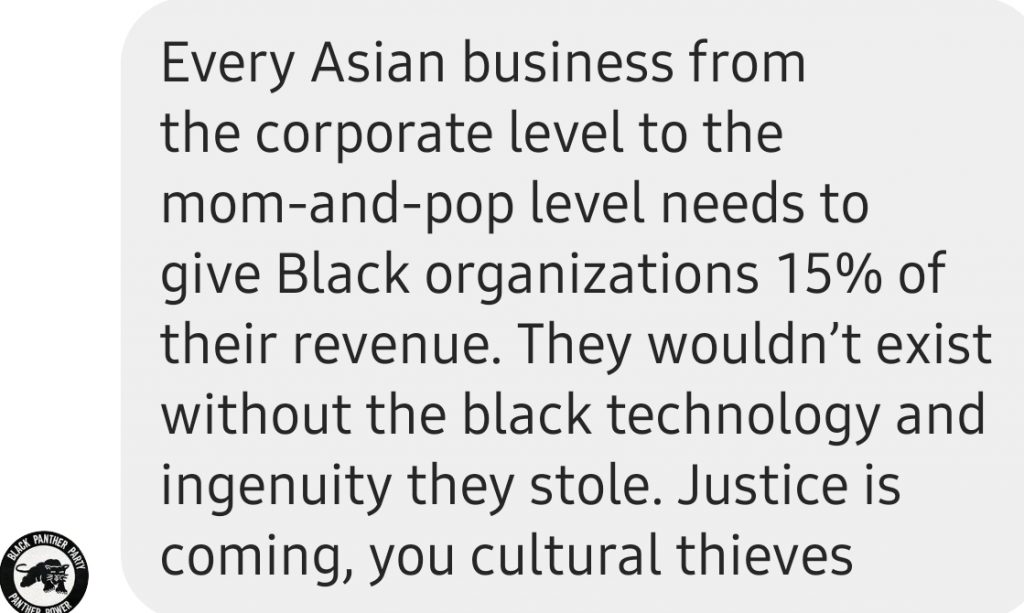 Farmer took credit for the business closing down, "The Original Black Panthers and the biggest Panther in the jungle, King Rick!! We are proud to announce the permanent closing of Jade's Nails on Brady St.!! Due to the efforts of the OBP and community they no longer exist!! They disrespected our queens and paid the ultimate price!! Out of business!! Black Panther power once again in full effect!" he wrote on Facebook.
Feature Images via Wisconsin Right Now & Facebook