April 17, 2022
SANTA BARBARA, California—Santa Barbara County Superior Court sentenced 32-year-old Pierre Haobsh on Friday, April 15, to three consecutive counts of life in prison without the possibility of parole, followed by 75 years to life in prison.
Haobsh, representing himself, was sentenced to life more than six years after murdering Santa Barbara Herb Clinic founder 57-year-year-old Dr. Weidong "Henry" Han, his wife, Huiji "Jennie" Yu, 29; and their 5-year-old daughter Emily, reports Noozhawk.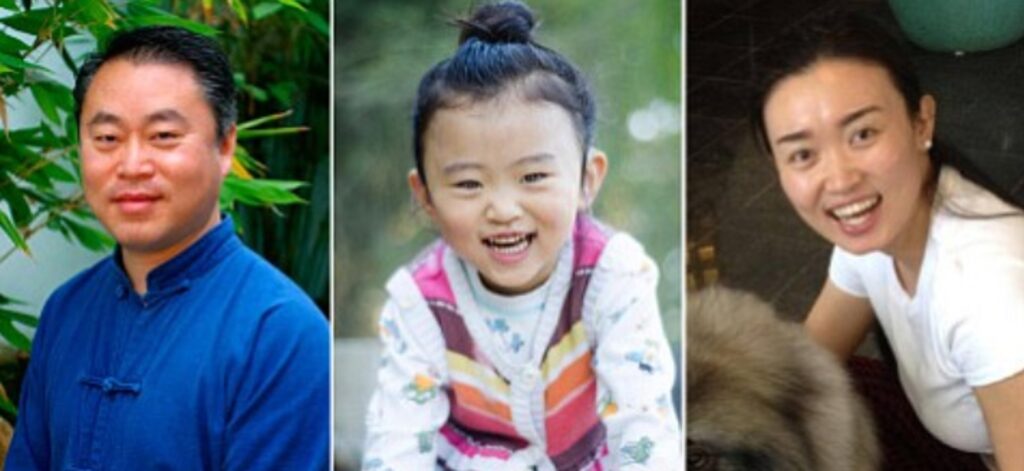 Judge Brian Hill sentenced Haobsh to life in prison without parole for each murder as well as 75 years to life in prison for special allegations that the killings were willful, premeditated, deliberate, and committed by means of lying in wait; and committed for financial gain.
The Han family was found slain and wrapped in plastic in their home's garage on Greenhill Way near Goleta on March 23, 2016, by police officers performing a welfare check. Emily was just a few days away from celebrating her 6th birthday.
All three family members were shot to death.
During the case's preliminary hearing, Detective Travis Henderson explained Haobsh transferred $100,000 from Han's Wells Fargo account to a Chase bank account that was done on March 25—two days after the family's bodies were found.
The 32-year-old murderer was found guilty of the murder charges back on November 24, 2021. However, his sentencing was delayed by a few months while Judge Hill determined whether or not to dismiss Haobsh's previous public defenders from the case.
Haobsh filed two motions seeking a new trial and a petition for writ of habeas corpus. Haobsh wanted a new trial so that he could represent himself due to "ineffective assistance of counsel."
However, Hill ultimately denied both motions, according to Noozhawk.
"Your trial counsel was superb. … Your attorneys worked so hard on this case," Judge Hill told Haobsh. "It's incredible to me that you would even raise the suggestion of ineffective assistance of counsel."
"I was fortunate to have a very close friendship to Dr. Han. … The family is devastated and the impact, the pain, and suffering is unbearable," said Han family friend Donald Goldberg in a victim-impact statement in Superior Court Friday. "It is my hope that there will be some sense of closure to friends, family, and the community, although there will always be a sense of sorrow in the loss of Henry, Jennie, and Emily."
Feature Image via Santa Barbara Police Department