March 28, 2022
DOWNTOWN, Los Angeles—An unarmed deranged African-American man tried to rob an Asian-owned café while they were doing an interview with a media outlet about the rampant vandalism they've been experiencing during the last few years.
Right Now Views recently visited René Café located at 1123 W. 7th St. in Los Angeles on Saturday, March 26, to interview the owners about a broken window and how they're barely getting by because of the pandemic, rampant vandalism, and robberies they've been experiencing.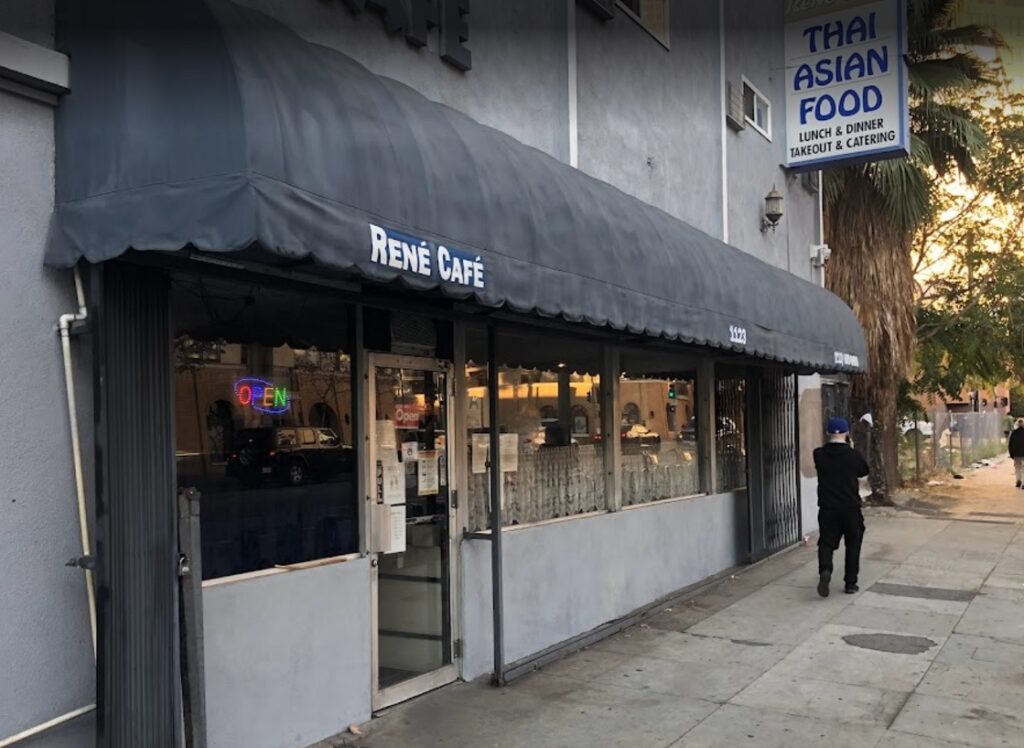 During filming, an African-American man walked into the café with his right hand in his pocket pretending to hold a pistol and demanded the employee empty out the cash register.
"Open the register or I'm going to start shooting! B*tch, I'm going to start killing motherf**kers," the African-American suspect said.
A female employee can be heard screaming something in the background, which caused the African-American suspect to take his right hand out of his pocket—accidentally showing he had no gun.
Employees then chased the man outside the restaurant and maced him in the eyes multiple times.
As the African-American man tried to run away, an African-American woman in a red Nissan Murano passing by stopped the attack and asked what was happening.
When the owners explained that the man was trying to rob them, the woman replied, "Get him some water."
When a reporter from Right Now Views asked the café owner how often "these types of things happen," he replied, "today, twice already."
The would-be robber then stands in the front of the café, stripped naked, and proceeded to act like the victim until police arrived and arrested him.
Right Now Views asked the café owner who he blames for the rampant crime Los Angeles has been experiencing and he replied "All of them Garcetti (LA mayor), Newsom, Pelosi, Biden, all of them."
Feature Screenshots via Right Now Views