March 2, 2022
NEWTON, Massachusetts—Surveillance footage shows a woman allegedly robbing a TJ Maxx store in Newton and then attacking a store employee with pepper spray on the way out.
The robbery at the Needham Street TJ Maxx store happened on Sunday, February 27. It started when two African-American women with bright pink hair buns walked in.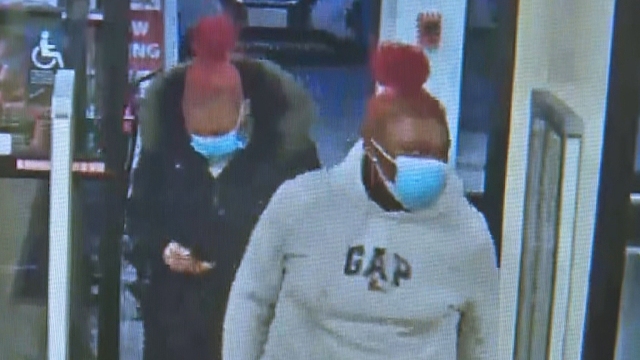 The security footage shows the suspect—wearing a grey Gap hoodie—leaving with two designer Balenciaga handbags and a Saint Laurent hoodie, with a store clerk running behind her. The suspect is then seen pulling out a pepper spray and aiming it at the employee, reports CBS4 Boston.
"What we advise people is don't go after anybody. You don't know if there's going to be Mace in their hands, you don't know if it's a knife," stated New Police Lt. Bruce Apotheker.
A strangely similar incident happened at a CVS store on Centre Street in early February. Authorities say a person in pink walked out with a full shopping basket. When an employee came out after them, another person pepper-sprayed the employee. Then, the robber actually walked back into the store and stole a gallon of milk, according to CBS4.
Newton, Massachusetts has a reputation as one of the safest cities in America and has also seen a steady increase in Asian-Americans over the last few years.
According to World Population Review, Newton is 76.65% Caucasian, 14.84% Asian, 3.53% biracial, and 2.96% African-American.
The TJ Maxx employee was treated at a nearby hospital and has made a full recovery.
"We're asking people if you recognize the people that are being shown please give us a call," said Lt. Apotheker.
Feature Screenshots via CBS4 Boston