December 15, 2021
NEW YORK CITY—An aspiring model who recently moved from her native Thailand to pursue her dreams in the Big Apple told the Daily Mail she is "lucky to be alive" after a brutal beating in the subway station by a deranged African-American man last month.
23-year-old Bew Jirajariyawetch said the horrific attack happened around 4 a.m. after she was going home from a concert—the attack remains a blur.
Jirajariyawetch was grabbed from behind in a chokehold, thrown to the ground, and savagely punched in the face, and robbed of her purse at the 34th Street Herald Square station on November 22, according to the Daily Mail.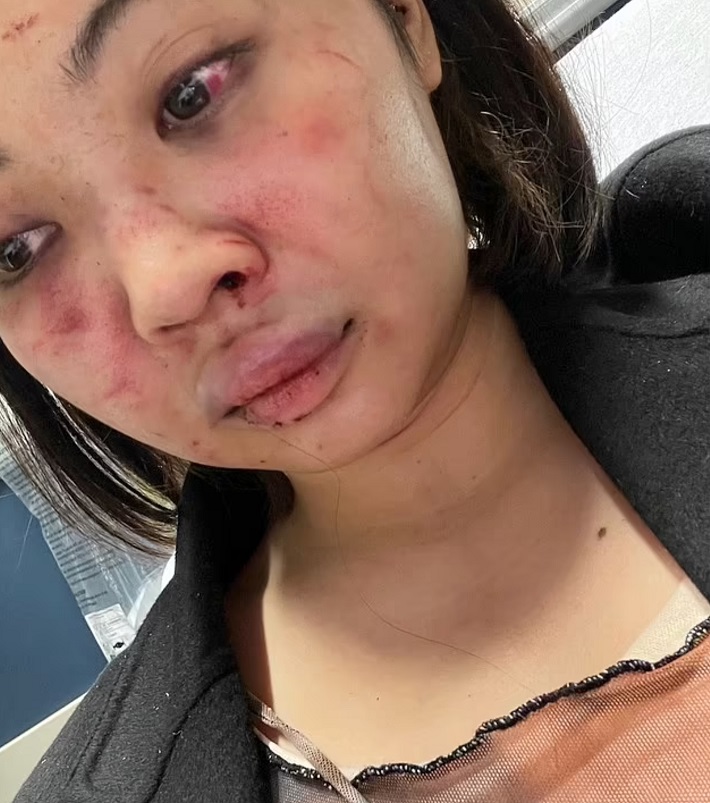 In the video, which went viral in early December, the African-American attacker beat Jirajariyawetch, sexually assaulted her, snatched her purse, and walked away.
New York City Crime Stoppers released a short clip of the cold-hearted thief jumping a subway turnstile before the attack, and are offering a reward of $3,500 for information that leads to his arrest.
Many Asians new to the United States assume the country is as safe as their homelands. Taiwan, South Korea, Japan, Vietnam, Thailand, Singapore, and much more are relatively safe. Many are shell-shocked by the amount of crime plaguing American cities when they first arrive.
According to the Daily Mail, New York City saw a surge in violent assaults on the subway with a 45 percent increase in the past 28 days as compared to last year. The week Jirajariyawetch was attacked, transit crime was up 141 percent.
Anti-Asian violence is also plaguing New York City, the supposed most "diverse and progressive" city in the world. Over 127 attacks against Asians—nearly five-fold increase—from 28 attacks in 2020.
Feature Images via Courtesy