September 16, 2021
NEW JERSEY—Remember back in 2010, Facebook founder Mark Zuckerberg and his wife, Priscilla Chan donated $100 million toward creating a strong educational foundation in Newark, New Jersey for African-American kids in the public school system?
Zuckerberg's $100 million injection caused other philanthropists to match his donation, combined totaling $200 million. Yeah, it all failed.
At the time of the donation, Newark's high-school graduation rate was at 60 percent, 19 points below the national average, according to Business Insider. Of those who managed to graduate, 90 percent of them still needed to take remedial classes before entering community college. Less than 40 percent of the graduates were able to read at grade level.
Business Insider discovered the foundation had five years to spend the money, which it did and then ended up closing its doors in 2016. Newark Mayor Ras Baraka stated at the time the foundation "parachuting" the funds into the city instead of engaging with community groups was its downfall.
The Chan Zuckerberg Initiative focused on improving student's writing, math, and IQ. All failed to produce any significant gains to warrant more investment.
Now New Jersey is moving to cancel its annual standardized tests for the second straight year after seeking federal permission. Critics argue standardized test puts an unnecessary burden on students, reports Chalkbeat.
New Jersey's initial excuse for removing testing was the pandemic. California used the same excuse and now permanently removed standardized testing in specialized schools, i.e. Lowell High School.
New Jersey is also the latest state to require students to take diversity and unconscious bias classes. Basically, academic excellence is a form of white supremacy, which will soon include Asians being "white adjacent."
All, not some, all of New Jersey's 20 stand-alone specialized high schools are overwhelmingly Asian and Caucasian, according to NJ.com.
Last year, the benchmark of New Jersey's specialized school, the Academy for Math, Science and Engineering in Rockaway (ranks one of the best public high schools in New Jersey and the U.S.) was 71 percent Asian and 23 percent Caucasian. Just one out of the school's 101 students was African-American and three were Hispanic. The "racist" standardized admissions test is to blame.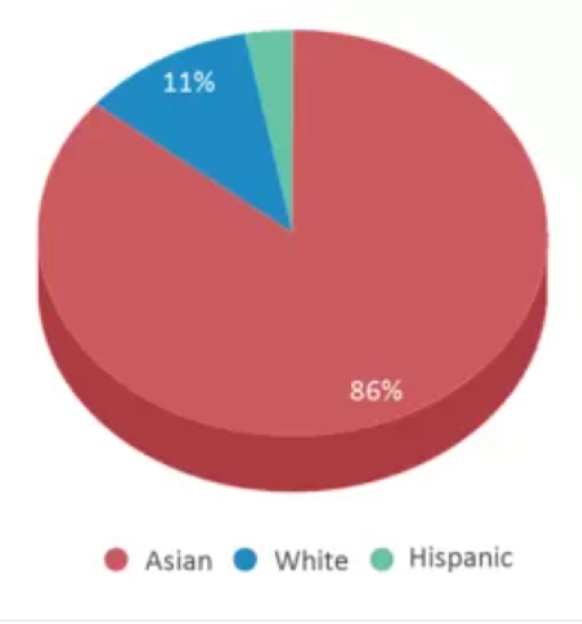 "The test doesn't take into account African culture and views the world in white and Asian eyes. How are the children supposed to learn if they can't understand us?" one parent stated.
One Asian parent stated, "My kid was told by another student he's 'basically white' and him and his 'people' being here makes it difficult for Black and Hispanic kids, especially Black kids. We're [Asian] academic and cultural thieves and there should be a law where Asian kids shouldn't be allowed to take the standardized test."
"If they're saying academic success is a form of 'white supremacy,' and the majority of these schools are Asian, it doesn't take a genius to figure out they're coming for us."
Feature Image via Unsplash