August 7, 2021
SAN FRANCISCO, California—An Asian woman—who only wants to be identified as "V"—told ABC's Dion Lim she was out running Sunday night when she was viciously attacked.
V was about to cross California and Fillmore when one of four teens got out of a car and attacked her for her smartphone. However, when another suspect saw her Apple Watch, they grabbed her arm and dragged her into their vehicle, and closed the windows on her.
The terrified victim was dragged for almost a block on California. She told Dion Lim one man "bit her hand" and pushed her out of the window.
She describes her perpetrators as two young "pretty" white girls with long blonde hair and a driver of mixed race and a Black man, according to Dion Lim.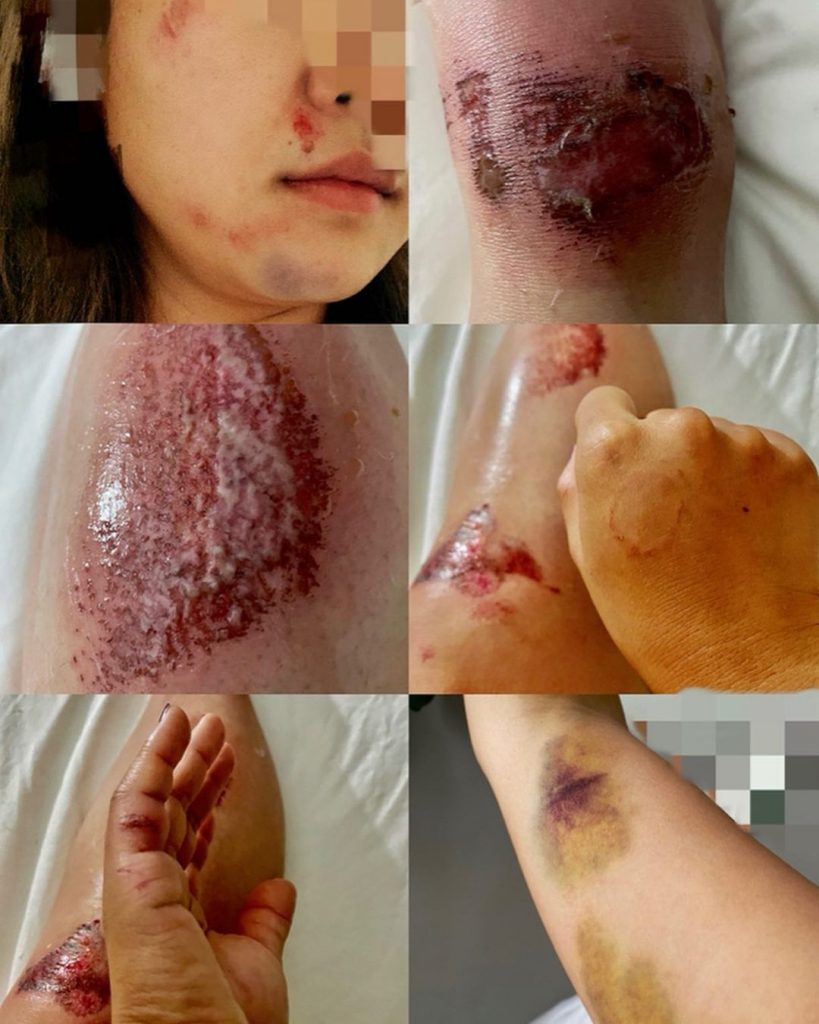 On her Instagram page, Dion Lim wrote: "The reason I include this is because V is asking anyone with information on who these teens may be— or if you've heard of any similar incidents to please help so she can get some closure and catch her perpetrators."
Feature Images via Dion Lim