August 3, 2021
FLUSHING, Queens—This incident occurred at 9th, near 158 Street and Northern Blvd. in Flushing, Queens in mid-July. Chairman of the New York Korean Baseball Association, Han Jae-yeol, and Park Woo-ha, president of the New York Korean Baseball Organization were viciously assaulted by a male 49-year-old African-American delivery man, reports to the Korea Times.
According to Chairman Han, the Amazon delivery man threw a water bottle into the driver's seat of his car while he was driving for absolutely no reason. When Han asked the delivery man why he got out of the car and threw the water bottle, the Amazon employee simply started punching Han in the face.
Han suffered moderate injuries, including a bruised left eye. As the delivery man walked away, Han chased him down and asked for help from Chairman Park Woo-ha as he passed by, according to the Korea Times.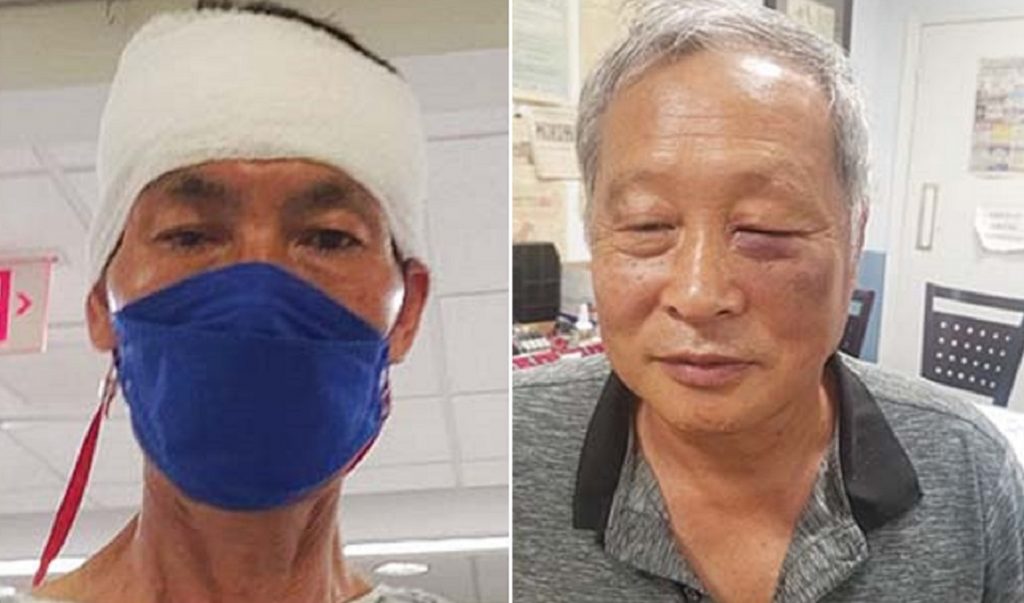 Park approached the delivery man and ended up getting front kicked—knocking him to the ground. Park was then finished off by follow-up kicks and suffered a gash on his head, which required stitches at a nearby hospital.
"Who gets a bottle of water and throws it for no reason? I was just asking why but for no reason, [Amazon delivery man] started beating me in the face," Han stated to Korea Times.
Park added, "I am embarrassed to be suddenly assaulted in broad daylight."
Authorities confirmed the assault after reviewing footage from a nearby surveillance camera and arrested the delivery man on charges of assault and also investigating the incident as a possible hate crime.
"I'm seriously rethinking my Prime membership right now…."
Feature Images via Korea Times