August 2, 2021
ANAHEIM, California—This is the story of Nhung Pham and her mother Lam Nguyen celebrating Independence Day, viewing fireworks that neighbors bring out every year, and also the many fireworks in the sky over Anaheim and Disneyland. This story and day however for Lam and her daughter, did not end with them celebrating freedom in America, but with both confided to hospital beds, critically injured due to the negligence of a driver who crashed into the family as they stood watching fireworks from the sidewalk in their neighborhood.
Multiple witnesses have come forward stating that a "lowered" pickup truck was driving erratically, doing "donuts", "peeling" out, and/or doing "burnouts" before losing control and crashing into a crowd in which Nhung and her mother was standing with.
The unknown driver, now identified as Jonathan Michael Cutler of Anaheim, was detained, given a sobriety test which he passed, and released on the spot. His mother later speaking to local news reporters, stated that her son was shaken up, but was not at fault for the incident and was driving his pickup truck down the road when the axle broke which caused the truck to lose control crashing into the family.
When police arrived at the scene they found two female victims with "major injuries". Both critically injured and transferred to UCI Medical Center in Orange.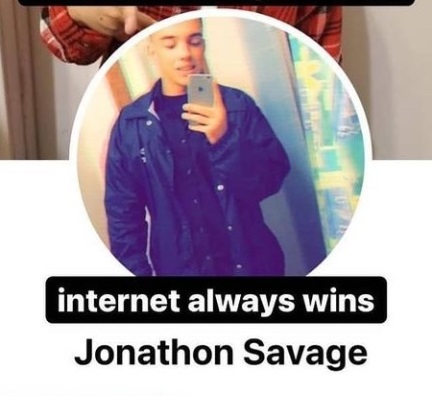 The police report number is 21-96252. The officers at Anaheim Police Department are Sergeant Steve Craig #S202 and Investigator Nathan Fay #538.
Nhung Pham (22 years old)  had multiple surgeries and serious injuries including;
Broken Femur
Broken Ribs (2)
Broken Hip/Pelvis
Multiple lacerations and internal bleeding/clots
The impact was so hard that when her ribs broken they ended up puncturing both her liver and kidney. She is alert, in very bad shape, and has gone into surgery multiple times.
Lam Nguyen (44 years old) cannot breathe on her own. The nurses described her as simply having her entire body broken. Multiple skull fractures, both arms broken, both legs broken, neck broken, and nearly every part of her body was broken in the crash. The doctors performed emergency surgery on her today, the outcome is unknown. Other known injuries…
Traumatic Brain Injury
Facial Fracture (her entire face is broken)
Skull Fracture
Both lungs collapsed
Liver laceration
Bilateral upper (arms and torso broken)
Bilateral lower (legs and pelvic broken)
Numerous other injuries…
As of July 31, 2021, Their GoFundMe Page posted an update:
Imagine this is your mother looking at you. Imagine this is you looking at your daughter. Imagine living your life and having it all changed in a split second. One day you're worrying about what your mom wants to eat for dinner, now when you look into her eyes you don't even know if she is there.
These pictures are of Lam today. Her last conscious moments were on July 4th – seeing a car speeding towards her daughter, knowing she had to protect her and pushing her out of the way, sacrificing herself as any parent would. She did not die that night and fought to survive – she is alive. It's with great sadness to see someone work so hard her entire life to provide a better future for her child, as an immigrant, working day and night with this result – what you see now before you.
These are the latest pictures. The right side of Lam's head is caved in and the official diagnosis is DAI (Level 3). Diffuse axonal injury is severe brain damage and injury. There are three levels of DAI (1-3), and three, the most severe grade. In most cases, the nerves of the brain (axons) have been torn, often due to the brain moving at an accelerated rate and slamming into the skull wall or "tearing" from the spinal cord. These pictures will give you a sense of her condition. I wish this update had a more positive tone.
As of today, Lam has been running a high fever, which the doctors say could be due to infection. The source and the cause could be anywhere as her entire body has damage, internally and externally.
As for Nhung, she is in a wheelchair for now. A permanent metal rod is now in place within her Femur bone as it snapped. She is healing, but the psychological effects of what has happened are evident in this life-altering disaster.
Her immediate family informed me today that the individual responsible for the accident did not have insurance, nor have they reached out, so your donations are a blessing.
At this point, we can only pray she feels no pain. Thank you for your ongoing support and your kindness.
Feature Images via GoFundMe