June 10, 2021
VOLUSIA COUNTY, Florida—Kyle Christiansen, 34, was found guilty of committing racially motivated hate crimes against a New Smyrna Beach family in 2020, according to Click Orlando.
Authorities arrested Christiansen back in September 2020 after they determined he spray-painted Asian racial slurs on the family's cars and left nails under their truck tires in July 2020. He caused more than $5,000 worth of damage to the family's vehicles.
Authorities also found out Christiansen was actually a patient at the family's dental practice.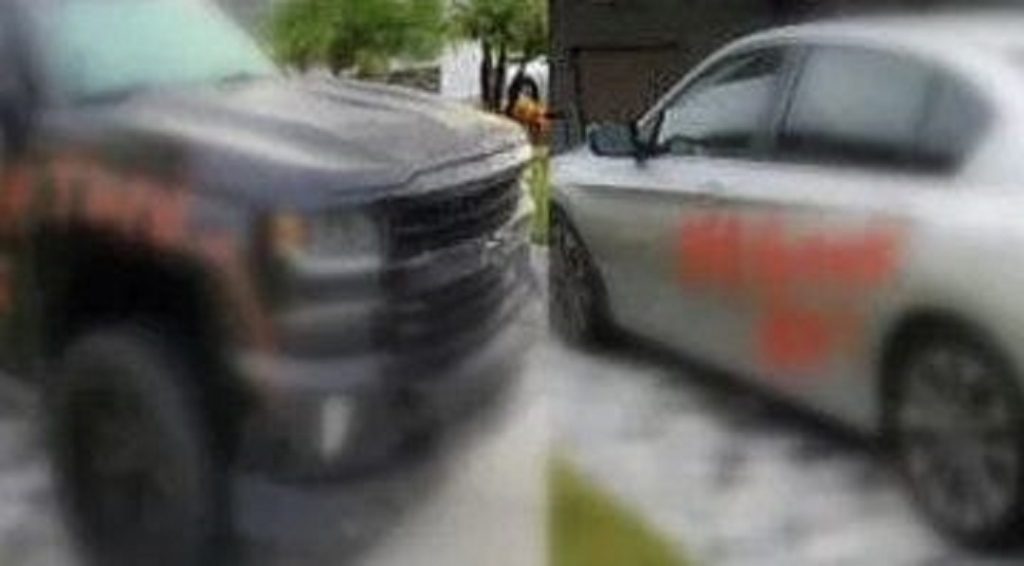 "Bigotry exists in our communities. It is important to shine a light on it when we can so that folks can see its ugly face," State Attorney R.J. Larizza said in a statement after the guilty verdict.
Christiansen was found guilty by a six-person jury on Tuesday, June 8, after they deliberated for 30 minutes. He was found guilty of two counts of criminal mischief with hate crime enhancements. This hate crime did not involve any type of violence
He will be sentenced on July 13 and faces a maximum penalty of 30 years in prison, according to Click Orlando.
Feature Image via Click Orlando