May 13, 2021
FREMONT, California—Authorities have arrested a man after they saw him sexually assaulting a 67-year-old Asian woman in a Fremont residence on Thursday, May 13, according to ABC7.
Officers responded to a call at a residence around 11 a.m. in the area of Grimmer Blvd and Blacow Road near Irvington High School, when they saw a woman being sexually assaulted by a man. The officers stopped the attack and immediately took the suspect into custody, reports ABC7.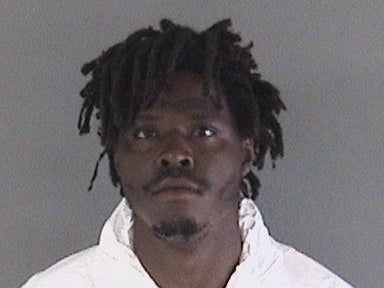 The 67-year-old victim was immediately transported to a trauma center for injuries she sustained during the attack.
The suspect has been identified as 28-year-old African-American Alexander Lomax, a homeless man from Hayward. He was taken into custody and charged with sexual assault, elder abuse, and battery. Authorities say additional charges may be considered as the investigation continues.
According to Fremont police, Lomax was also positively identified as the suspect of a second assault on a 57-year-old woman earlier Thursday morning in the area of Fremont Blvd and Auto Mall Parkway.
The 57-year-old victim said she was walking in the area when she was punched and pushed to the ground. Lomax attempted to sexually assault her before being scared away by a Good Samaritan before police officers arrived, reports ABC7.
Anyone with information about this case, or any related incidents, is asked to please contact the Fremont Police Department's Investigative Unit at (510) 790-6900. We will also accept anonymous tips. Text: Tip FremontPD followed by a short message to 888777
Feature Image via Pexels