May 1, 2021
BAY AREA, California—Hua Zhen Lin, 68, was viciously attacked by a random person wielding a walking cane on a bus in Oakland on his way to Chinatown earlier this week.
According to Dion Lim, Lin needed five stitches and currently suffering from nightmares since his attack. His daughter, Cui, stated her father screams out at night, "don't hurt me!"
On her IG page, ABC's Dion Lim wrote, "His wife cries every day as does their 4-year old granddaughter who lives with them. They've lived in America for 20+ years [and] never imagined this would happen to them."
Chinatown Chamber of Commerce president Carl Chan was on his way to visit Hua Zhen Lin when he himself became the victim of yet another Black-on-Asian attack. The African-American suspect was quickly apprehended in Chan's particular case.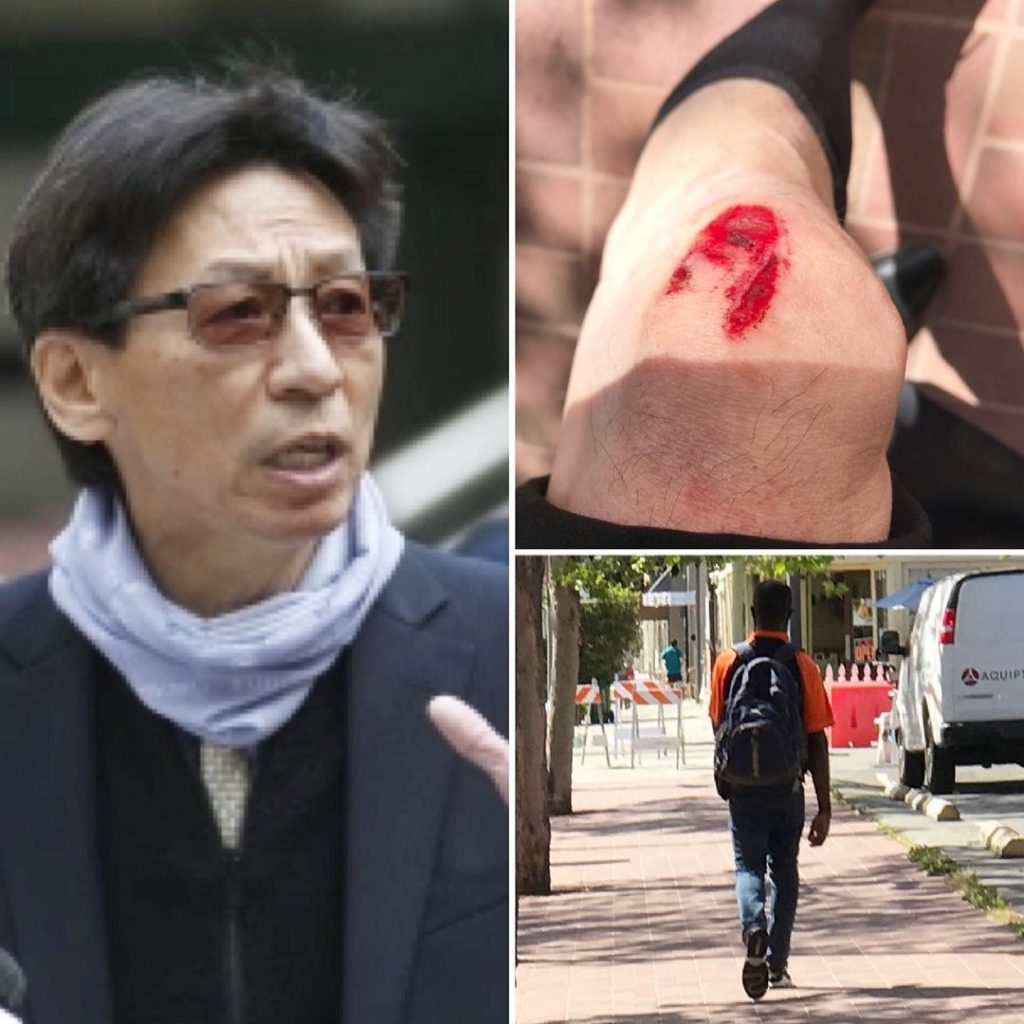 If these attacks were happening to the African-American community throughout the United States, the entire country would be in flames, Foot Lockers and Mercedes-Benz dealerships would be looted—the likes of which we haven't seen since May 2020.
Also in Oakland, a Filipino-American woman was out shopping for mangos in Chinatown on Friday, April 30, when someone snatched her purse and took off.
"I'm buying mango and all of a sudden somebody grabbed my body and dropped me here," 68-year-old Antonette Solis explained. "I didn't see it. He grabbed me in the back. Grabbed me, trying to get my purse and he took it," Solis stated.
The 68-year-old San Leandro resident was essentially body-slammed in broad daylight for her purse in front of hundreds of people. "I hit my head backward," Solis continued to explain. "There's no police. No police came."
She explained her purse contained close to $300 in cash and her treasured jade bracelet, according to NBC Bay Area.
A young woman from a volunteer patrol team witnessed the mugging from afar and screamed when Solis was body slammed to the ground. The woman memorized the assailant's license plate.
Feature Images via Dion Lim & Melissa Colorado