April 18, 2021
WASHINGTON, D.C.—Three adults and a 15-year-old were arrested in D.C.'s Chinatown last night, April 17, at a march over recent high-profile police shootings, i.e. Daunte Wright.
As protesters and police officers clashed, NBC4 Washington reported the Christopher Columbus statue and fountain outside Union Station were vandalized and fireworks were thrown at responding officers.
Four people were arrested and charged with assault on a police officer and possession of a destructive device. A 15-year-old was also charged with possession of a prohibited weapon, according to NBC4.
Reports are also coming in that protesters were specifically targeting random Asian and Caucasian citizens for simply being at the wrong place at the wrong time.
In Oakland, California, protesters torched a Honda and Volkswagen dealership on Friday night, according to ABC7. This is the second time the Honda dealership has been vandalized in less than a year. Last June, looters broke out all the windows of cars and took a CR-V for a joyride.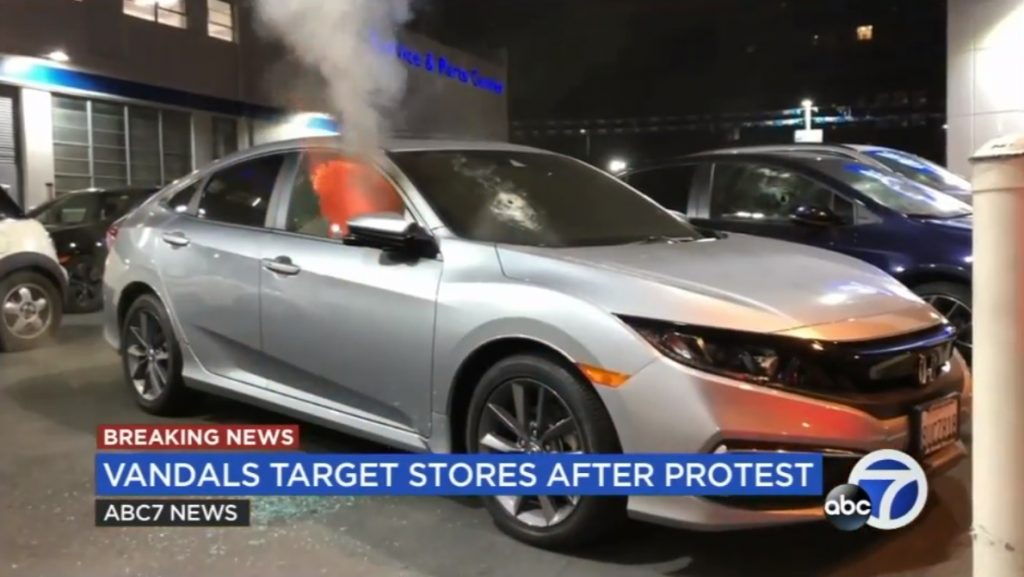 "It's frustrating and sad. You can't dwell on it, we've got to get better as a community, there is pain, it's not one person it's everybody," said Honda of Oakland general manager George Sarkis.
Feature Screenshot via NBC4 Washington