April 4, 2021
WASHINGTON, D.C.—A video recently went viral of two African-American teenagers ages 13 and 15, assaulting Pakistani-American Mohammad Anwar while he was delivering food as an Uber Eats driver.
On Tuesday, March 23, around 4:30 p.m. the two teenagers Tasered 66-year-old Anwar and attempted to steal his Honda Accord. The attempted carjacking resulted in Anwar's death as the car spiraled out of control down a street, flipping over, and ejecting Anwar from the car as he attempted to hold onto his vehicle.
Many African-American netizens are blaming Anwar for valuing his car more than his life and that he deserved what happened to him. "That's why they have auto insurance, people."
One netizen wrote, "The video does nothing but creates more anti-Black rhetoric. It should be taken down because it deviates from the real enemy, white supremacy."
Acting D.C. Police Chief Robert Contee III told FOX5:
"That's one of many. We have one for that particular –  one of the individuals involved, but there are several carjackings that we have had so far this year where we're seeing individuals that are involved in multiple, multiple cases. So clearly I think that speaks to us really examining, as a community, the accountability that's in place. You know, how is it that someone is charged with carjacking or is responsible for carjacking commits another carjacking and another carjacking? I think it's the larger issue than just this one particular case."
Contee continued to state to FOX5, "The 15-year-old would not be charged as an adult. You know, obviously, this is a tragic case and, you know, charging this person as an adult [who's] a juvenile … does not bring back the lost loved one in this case. And certainly, again, the 15-year-old would not be eligible as a Title 16 case. You know, and it's not really pointing fingers at anyone – the courts or anyone."
District of Columbia Mayor Muriel Bowser, who is African-American, also made headlines when she uploaded a video on Twitter just days after the horrific event, essentially blaming Anwar for not yielding his car over to the two young ladies like an obedient man. The video has since been taken down.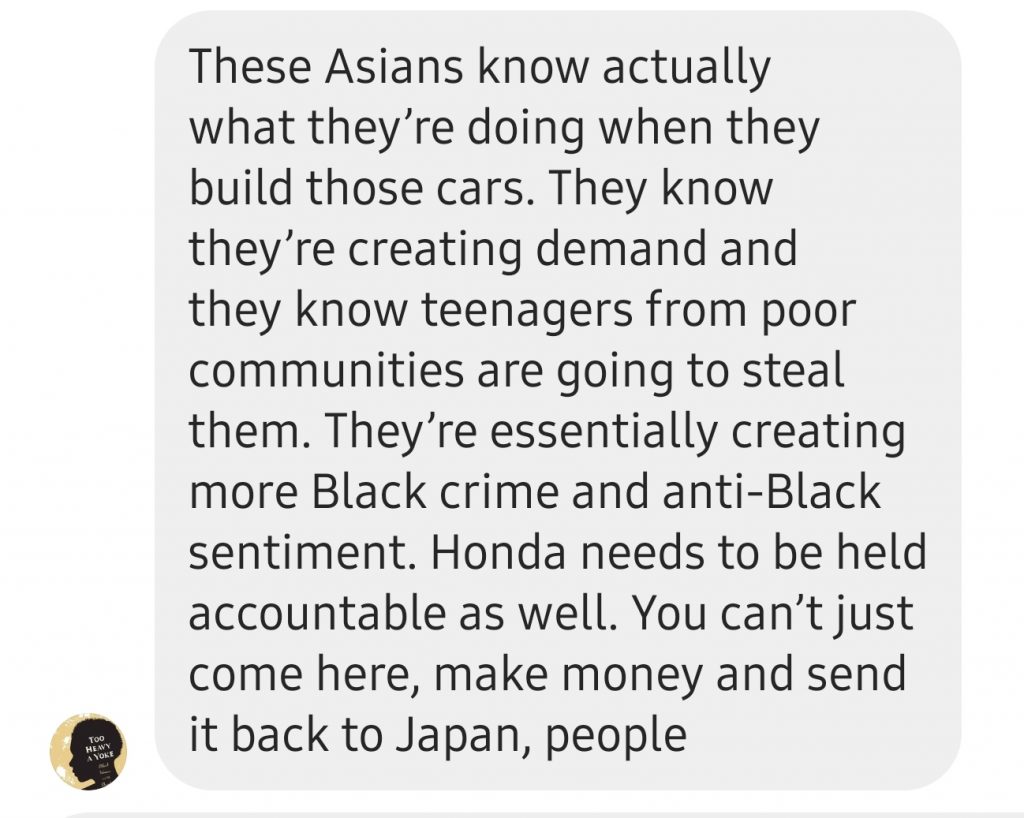 Others are blaming Honda. One netizen wrote, "These Asians know actually what they're doing when they build those cars. They know they're creating demand and they know teenagers from poor communities are going to steal them. They're essentially creating more Black crime and anti-Black sentiment. Honda needs to be held accountable as well. You can't just come here, make money and send it back to Japan, people"
Feature Images via Washington Post & Washington Times