March 26, 2021
LITTLE ROCK, Arkansas—A local fire department captain has been accused of punching an Asian man in a racially-motivated attack.
44-year-old Bentonville Fire Department Capt. Benjamin Snodgrass was charged with third-degree assault, according to ABC 7. Snodgrass is on administrative leave.
The attack allegedly happened on the night of March 13 outside Oaklawn Racing Casino Resort in Hot Springs. Liem Nguyen told police Snodgrass approached him and asked him if he knew this was America, according to a police report.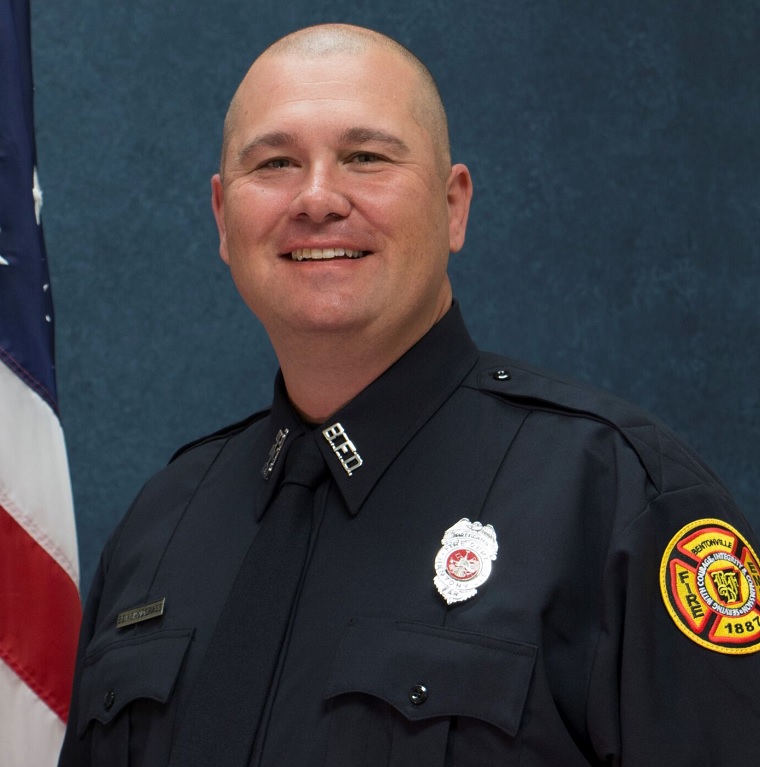 Snodgrass reportedly began pushing Nguyen and the two men fell to the ground. Nguyen began punching Snodgrass in self-defense and Snodgrass then began punching Nguyen back.
When police officers arrive at the scene, they found Nguyen with a ripped shirt and a red mark under his left eye. Snodgrass was sitting on a bench talking to a casino security guard, reported ABC 7.
Officers reported Snodgrass smelled of intoxicants and could not speak clearly. At one point, he reportedly said, "I don't know guys, I'm hammered." Snodgrass also said, "I don't know man, they are pumping gasses into this place and something is not right."
Snodgrass also faces a charge of public intoxication and was arrested and booked in the Garland County jail. Court records showed he was released on a $1,500 bond the next day. He has pleaded not guilty in the case, according to ABC 7.
On Thursday, KATV spoke with Nguyen, a Vietnamese man, who said he was just waiting on an Uber to arrive before the altercation occurred.
"Minding my own business, I don't want no trouble and then he got up and started walking toward me and said 'your kind of people are not supposed to be here, I'm going to kill you and your kind of people' – I was like what's going on? What did I do to you?" he explained.
Nguyen said he caught the attention of a casino worker who led him to security and Snodgrass walked away.
"I said OK, I told security it's probably nothing no more, he's walking away so I'm going to leave it alone," said Nguyen. "So I walk back to the place where I was getting picked up at, he came running back at us…and at that time he threatened me again, saying he's going to kill me and kill my kind of people and then he grabbed me from my shirt, grabbed a hold of me – started pushing me so I put my hands up, I said 'don't touch me, leave me alone.'"
Nguyen explained that he was confused as to why he was targeted because he "spoke English perfectly" and told Snodgrass to "leave me alone, I don't want no trouble."
He added that he was shocked it would happen in this city. "I'm a people person, I work in the public every day six days a week, working in the public with all kinds of people and it happens here in Hot Springs, Arkansas – where this is a tourist town where a lot of people come from all over and it happened – that's what shocked me."
A Bentonville city spokesperson said Snodgrass is on paid administrative leave pending an investigation. The city website says Snodgrass has been employed by the fire department for more than 13 years, reported ABC 7.
An attorney for Snodgrass did not immediately respond to a request for comment Thursday.
Arkansas is one of three states that does not have a law enhancing penalties for crimes targeting a person because of their race, religion, or sex. A hate crime bill was recently introduced in Arkansas but remains in limbo, despite having the governor's support, according to ABC 7.
Julie Roper, an attorney for Nguyen, said in a statement that the alleged attack "occurred solely because of his nationality and a climate of hate by some in this country right now toward Asian-Americans." Roper also accused Snodgrass of threatening to kill Nguyen.
Feature Images via ABC 7