March 25, 2021
This heart-breaking excerpt comes from Jessica Dimalanta's uncle via their GoFundMe page. These are their words. This happened in San Francisco, California.
"My niece Jessica, a 19-year-old has encountered a vicious attack involving gunfire. She was a victim of a hate crime this past weekend by multiple shooters. While at a stop, a dark sedan pulled up, and three men exited their vehicle and started shooting. Jessica, unfortunately, was hit in the face; the bullet went straight through her right eye. While doctors were able to remove the shell, fragments still are embedded in her face, and she is unable to chew and speak without pain. She is now permanently impaired. She has been a victim of a hate crime. While she is in the hospital slowly recovering, police are still investigating and trying to find justice for her.
Fortunately, Jessica is alive. Though she lays in her hospital bed distraught, in pain, suffering emotionally, physically, and mentally from this situation, she recently found out she has diabetes and while is in the care she was diagnosed with covid. Jessica will need medical care, is afraid for her life, and does not want to go outside because she fears something else is happening to her. She will require physical and mental therapy in the future.
Jessica is scheduled to start school this week to become a healthcare provider and is excited about it. However, she will not be able to attend due to her current devastating condition. She just turned 19 early this month. Jessica is the sweetest, kind, caring person with an angelic voice, loves to sing and spend time with her family. She helps her single mother take care of her younger siblings, nieces, and nephews. She did not deserve to have to suffer like this. No one deserves this at all.
My family is asking for prayers, any support, justice for Jessica, and to stop hate crime.
It is a challenging time for our family as it is already with this pandemic, so my family and I are creating this GoFundMe page to help with her recovery and medical bills. Any donations will be greatly appreciated.
To access Jessica Dimalanta's GoFundMe page please click HERE
Lastly, as necessary as it is to ensure Jessica is safe and for justice to be served, we ask for as much help as possible to cover future medical costs.  We also want to bring awareness to the anti-Asian violence and racism that is evolving around us.  Let's, please work together to stop senseless violent hate crimes and continue to take care of one another.  We are praying for past and current victims of these crimes, and hope we can move toward a safer & more inclusive society."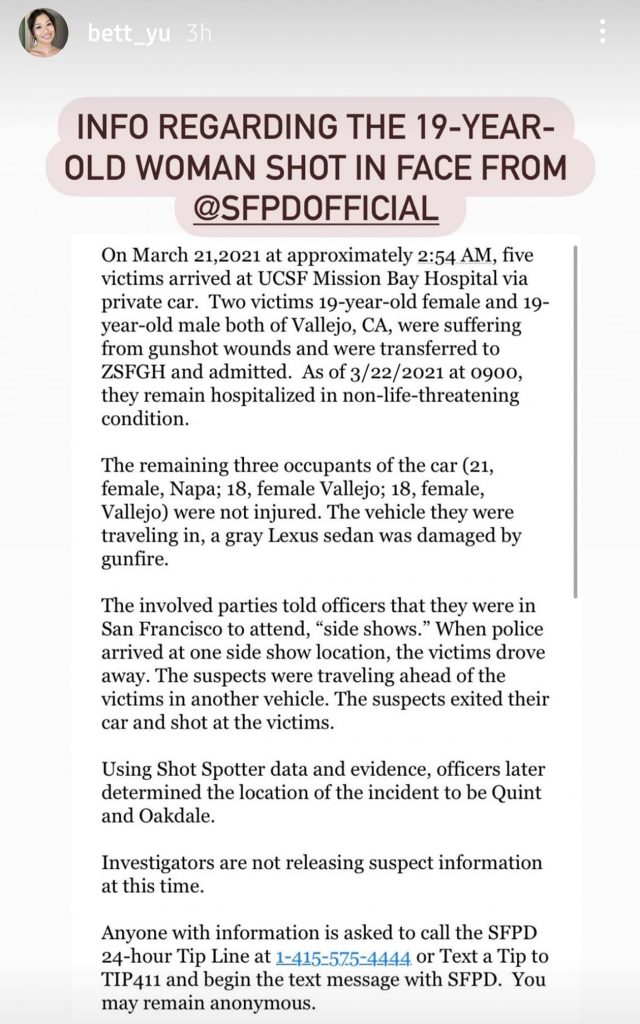 Feature Image via GoFundMe