March 19, 2021
Families have been left in shock and are grieving after a gunman opened fire Tuesday, March 16, at three Atlanta-area spas, killing eight people and seriously wounding another person.
The attacks began around 5 p.m. Tuesday when four people were killed in Cherokee County. Less than an hour later, four more were killed in two shootings in Atlanta, according to USA Today.
21-year-old Robert Aaron Long is in custody. According to South Korea's top newspaper, Chosun Ilbo, Long allegedly said, "I'm going to kill all Asians," during one of his attacks.
Xiaojie Tan was celebrating her 50th birthday with her daughter a day early. But the day before Tan would have celebrated her many accomplishments- making a life in the United States, building a family, launching two businesses- a gunman broke into her business and opened fire, killing her and three others in a shooting rampage. He went on to kill another four people at two other spas, reported USA Today.
Instead, Jami Webb, 29, and her father, Michael Webb, 64, spent Tan's birthday planning her funeral at a Catholic church.
"She did everything for me and for the family. She provided everything. She worked every day, 12 hours a day, so that me and our family would have a better life," Jami Webb said of her mother.
Tan emigrated to the United States from China many years ago and had an adult daughter who recently graduated from the University of Georgia, said friend and customer Greg Hynson.
An armed gunman ended Tan's life Tuesday when he opened fire at Young's Asian Massage, fatally shooting her and two customers who were there on a date night. 
The victims were mothers, spouses, friends, bosses. Also killed were Delaina Ashley Yaun, 33, Paul Andre Michels, 54, and Daoyou Feng, 44. Elcias Hernandez-Ortiz, 30, was wounded but survived. Other victims were not immediately named. 
The shooter's statements blaming the businesses for providing an outlet for a sex addiction raised questions about the businesses, and whether the women working there were already vulnerable to violence and abuse.
USA Today found 39 reviews of Young's Asian Massage on Rubmaps.ch, a review site that is a red flag for illicit activity. Comparatively, other listed entities had a hundred reviews each.
Tan was listed as the owner of a limited liability corporation associated with Young's Asian Massage. The LLC also owns Wang's Feet & Body Massage, a spa in neighboring Kennesaw, which is listed on Rubmaps with no reviews.
USA Today found no criminal reports associated with either location. A spokesperson for local authorities said Young's Asian Massage was located in a quiet strip mall.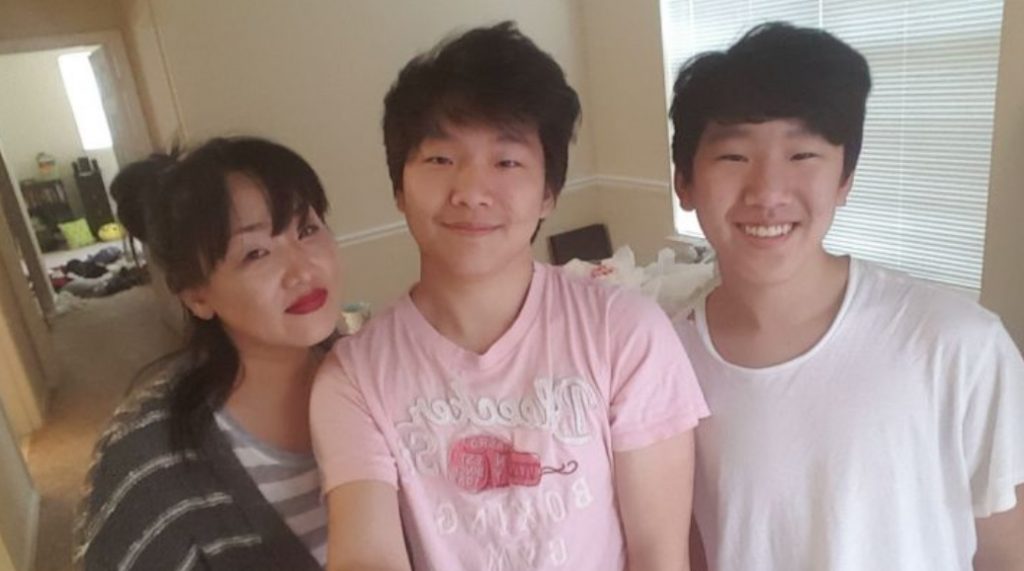 "My mother, Hyun Jung Grant (maiden name Kim), was one of the victims of the shootings in Atlanta, Georgia at Gold Spa. This is something that should never happen to anyone. She was a single mother who dedicated her whole life to providing for my brother and I. It is only my brother and I in the United States. The rest of my family is in South Korea and are unable to come. She was one of my best friends and the strongest influence on who we are today. Losing her has put a new lens on my eyes on the amount of hate that exists in our world," Grant's son stated on her GoFundMe page.
Her son continued to state, "As much as I want to grieve and process the reality that she is gone, I have a younger brother to take care of and matters to resolve as a result of this tragedy. Frankly, I have no time to grieve for long. I will need to figure out the living situation for my brother and I for the next few months, possibly year. As of now I have been advised to move out of my current home within the end of March to save money and find a new place to live.
My biggest priority right now is to put my mother to rest and plan out the funeral but due to some legal complications, I am unable to obtain my mother's body. I don't think I'll be able to figure out this whole situation along with legal matters if given 2 weeks to move out. Any donation will be used as funds for basic living necessities for my brother and I such as food, bills, and other expenses. I wish to stay in my current home for at least one more month to sort everything out. Any amount would be forever appreciated. Please everyone just stay safe and check up on your friends and loved ones that may feel endangered."
Feature Images via GoFundMe & USA Today