July 25, 2020
These are a series of events that cumulated into separate sporadic physical and verbal altercations throughout the month of July. Isabel Chuong best describes what happened to her boyfriend, Nathan, at the hands of off-duty CBSA officer Kent Kean in Vancouver, British Columbia.
These are Isabel Chuong's words:
"EDIT: Thanks to everyone who has shared and spread this incident so far! A few things, people have been requesting I unmute the video of Kean chokeholding Nathan and I agree. That has been done. Second, PLEASE PLEASE read the post thoroughly before making judgements. Lastly, to all international friends, this incident occurred in Vancouver, BC, Canada.
TLDR: After 2 previous altercations and dealing with racist comments + threats of wanting to "fight", an off-duty CBSA officer sucker-punched my boyfriend in the face and told the police it was "a heat of the moment" thing. THE MAN HAS BEEN IDENTIFIED AS KENT KEAN.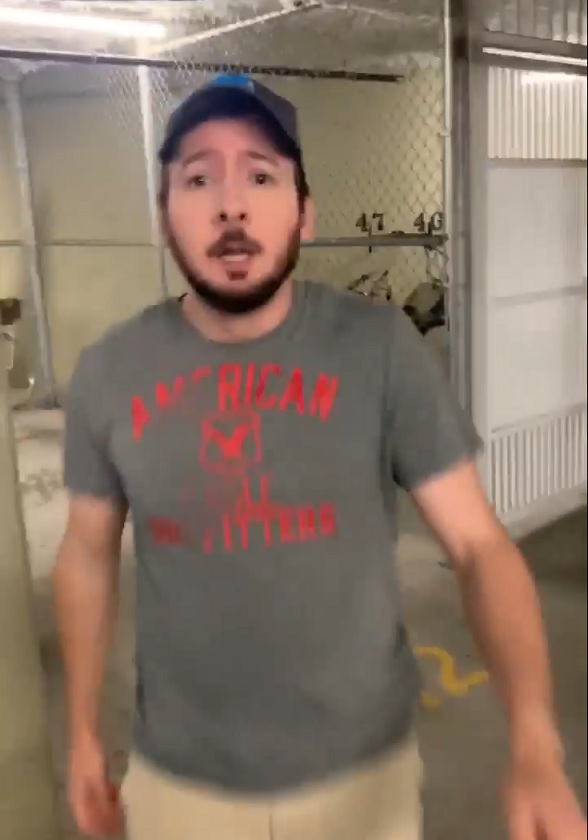 To all who have already seen this, this is an updated post with a summary of the information as well as a diagnosis of my boyfriend's injuries. I have decided to remake a post in order to unify the information for the public eye. Before I continue, I do want to put out a disclaimer:
Please DO NOT send any death threats to this man and his family, or release any of his personal information such as his phone number or address etc.
Back in May my boyfriend (Nathan) was walking his dogs when a cat (that was tied on a long leash and left outside someone's unit) ran onto the common path and came onto the dogs. At the time, Nathan made a comment to himself on how the owner should be more responsible for their pet. It seemed the owner aka Kean heard and he rushed outside and immediately began a verbal dispute with Nathan. The second interaction was similar but this time, I was there as well. We passed by Kean's unit and he immediately made direct eye contact with me. I did not know who he was until he immediately rushed out, pressed his face against Nathan's, and started shoving and provoking him to fight. Fortunately, I was able to break them apart. Kean also shouted at us to "GO BACK TO YOUR OWN COUNTRY" which is ironic because it seems his partner is also Asian.
On July 16th, Nathan was minding his own business in the underground garage of his townhome when Kean decided to follow him back and record him from his car. Nathan was extremely unsettled and decided to do the same. When he tried to approach closer, Kean immediately rushed out and shoved him. Before Nathan could even retaliate, Kean SUCKER-PUNCHED HIM on the left side and put him into a chokehold. When the witness at the scene (Nathan's friend) tried to intervene, Kean explicitly told him to stand back as he is an "officer". The police at the time told Nathan that if he wanted to press charges, he would have to be arrested as well. This does not make any sense as he did not engage in any physical violence.
As a result of the assault, my boyfriend has an infraorbital FRACTURE as well as a CONCUSSION. He is in incredible pain and has trouble sleeping.
I am completely disgusted at the fact that an officer at the CBSA would use their position of power to intimidate others. As a peace officer, his duty should be to PROTECT the public, not ASSAULT them. In addition, shouting gross and stereotypical racist insults is embarrassing and an incredibly poor representation of the men and women who dedicate their time working for the CBSA. The video and images below are more than enough evidence of the assault. The very first video has been muted due to excessive profanity. We are currently trying to contact the RCMP to proceed with pressing charges. I urge you all to look closely at this man and his vehicle and if you see him on the street, PLEASE AVOID HIM AT ALL COSTS."
Feature Images and Screenshots via Facebook