June 17, 2020
Davontea Franklin, 22, of Victorville, will face elder abuse and battery charges for the June 8 attack on a 62-year-old Korean man at a Rialto bus stop. Franklin is a convicted felon and was on parole when he was arrested last week.
The 62-year-old Korean victim was getting on a bus at Foothill Blvd and Spruce Ave in Rialto, California when Franklin allegedly pulled the victim to the ground. The victim's face hit the curb, which caused cuts and abrasions.
The victim was able to give a statement to the police with the help of family members who were able to translate on his behalf.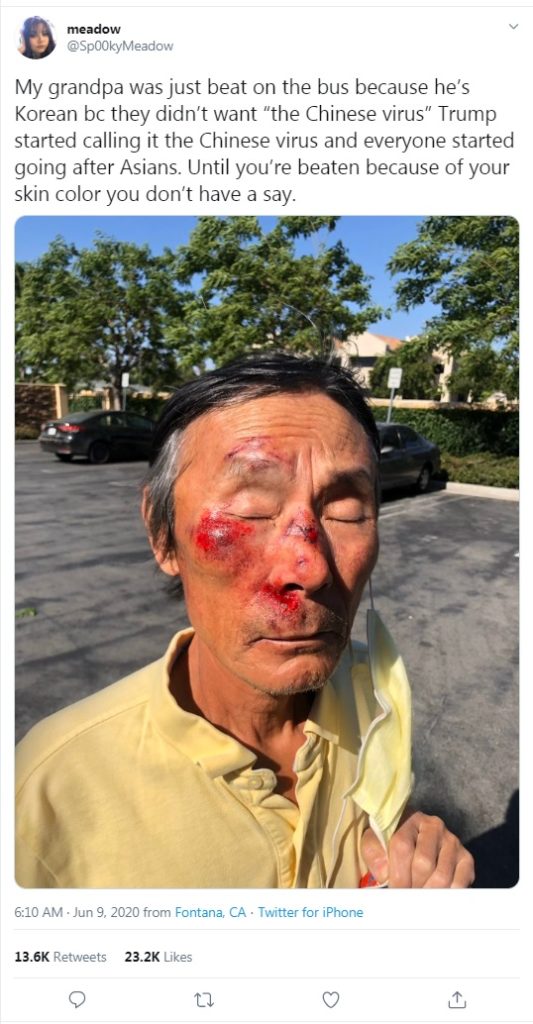 The family originally indicated the assault was "racially motivated" because Franklin allegedly said something about the coronavirus during the assault.
However, investigators re-interviewed the victim, who now indicated the suspect didn't say anything to him before the attack.
Franklin was arrested on June 12. His bail is set for $100,000. Franklin was released from prison in 2018, however, authorities are not saying what he was convicted for, according to KTLA 5.
Feature Images via KTLA 5 & Twitter