June 2, 2020
Jade Garden on 7th Ave in Seattle was recently re-robbed and vandalized late Saturday night. Hoodlums took advantage of the Seattle police and National Guard focusing on downtown businesses and left 7th Ave wide open.
The restaurant was previously vandalized in March due to the rise of anti-Chinese sentiment exacerbated by the coronavirus pandemic.
Eric Chan, the owner of Jade Garden, said he felt overwhelmed by the situation. "Please just leave us alone! I just want to work in peace," Chan stated to King 5.
Chan re-opened his restaurant Sunday morning after repairs to his front door were completed. Thugs smashed through the front door Saturday night and cleaned out the cash register area.
However, Chan stated he's grateful for the support he's been getting from the community. Customers were lining up for short ribs and pork buns when he re-opened. "It means everything to us right now," Chan said.
King 5 interviewed a longtime customer, Justin Barnes, who heard about the burglary. Barnes rushed to the restaurant the next day for lunch to show his support.
"I was angered, mostly just sad," stated Barnes. "These are mom and pop shops, trying to support them to make a living." Barnes continued.
Some readers may recall, aside from the vandalism Chan had to deal with back in March, he also had to deal trolls bombing his business with false accusations.
"This guy photoshopped my handle name onto a fake image, and it has me spewing out these racist tirades, you know, black lives don't matter," stated Chan to King 5.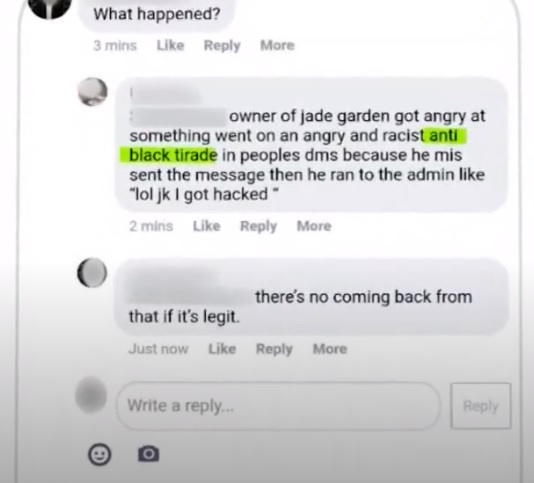 "They're taking what he's saying, and mass spreading it on their own platforms. So now I'm getting death threats at the restaurant. People are calling and saying I'm a racist," Chan continued.
Feature Images via NPR & King 5