February 25, 2023
ST. LOUIS, MO—Multiple "teens" have been arrested after the suspected group allegedly committed over eight carjackings, two ATM robberies, and a murder all within a span of 48 hours in late January. Now, a 13-year-old boy is the latest to be arrested in connection with a vicious murder.
Kay Johnson, 38, was driving her Honda Civic into her garage on Compton Avenue in the Mount Pleasant neighborhood on St. Louis' south side, when a bullet hit her in the face, killing her just before 7 p.m. Tuesday, January 24.
Johnson's 14-year-old daughter was sitting in the front seat of their car and watched her mom die, according to KSDK5.
St. Louis police believe Johnson was just one of several victims in a string of attempted carjackings in the city.
Police arrested 16, 17, and 18-year-old suspects connected to the Johnson murder and a series of crimes throughout the city. The teens were in their 10th or 11th stolen vehicle when they crashed into another vehicle while fleeing police.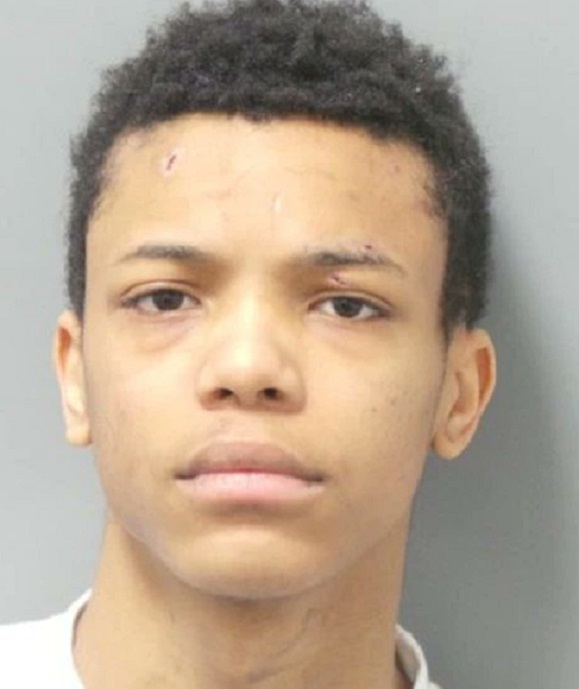 The oldest of the group, 18-year-old Cameron Brown was confined to an area hospital after the crash and transferred to a correctional facility a short time later.
"These young people represent a sea of young people who are caught up in the same lifestyle," James Clark, the public safety director for the Metropolitan Urban League of St. Louis, said.
On Friday, the St. Louis Metropolitan Police Department announced they arrested a 13-year-old boy on suspicion of first-degree murder and robbery in connection with the case.
A 14-year-old boy was arrested on January 28 in St. Louis County on suspicion of second-degree murder and first-degree robbery in connection with the Johnson murder.
Feature Screenshots via St. Louis City Police Department & KSDK5