September 24, 2022
CHICAGO, IL—Authorities announced charges Friday in the carjacking and beating of a 61-year-old father in Chicago's Chinatown five months ago.
Police said a total of four offenders were involved in the savage attack, however, just one teen is now in custody as the three others are on the run.
"We've worked hand in hand with the family since this happened back in April, and I'm at least glad that we were able to hold somebody accountable today," stated Cmdr. Don Jerome of the Chicago Police Department.
Jin Lew, 61, was carjacked, robbed, and savagely beaten back in April of this year. He was found unconscious clinging to life by a street sweeper near 25th Place and Princeton.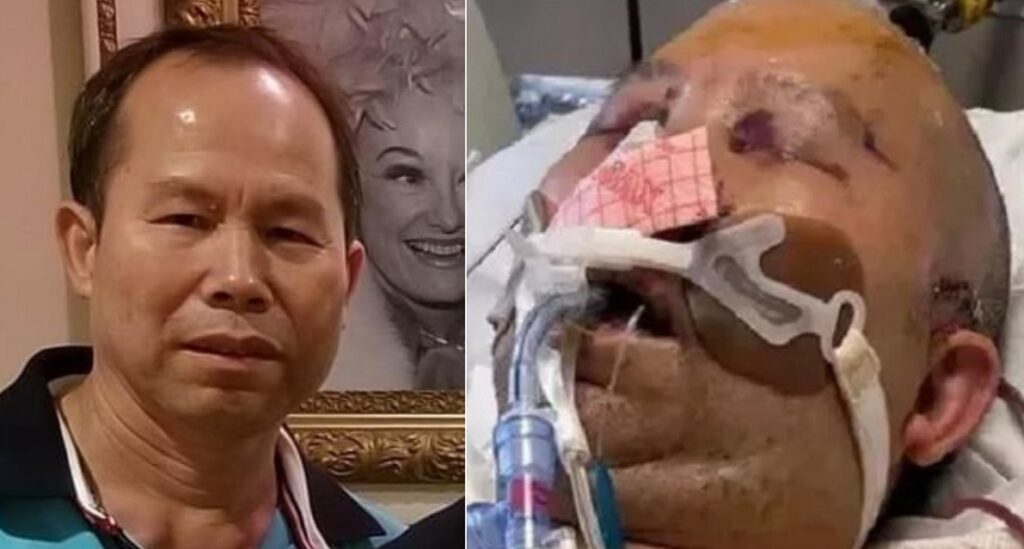 Lew was rushed to the hospital as a John Doe because he did not have an ID on him. He was reported missing by family members and later identified by a hospital employee who recognized him through a Facebook post.
Authorities charged 18-year-old Termaine Patterson with multiple felonies, including attempted murder and aggravated vehicular hijacking, according to ABC7.
Detectives said surveillance footage showed Lew in his vehicle being followed by another vehicle back on April 7—the trailing vehicle was stolen. The footage then shows the moments before and after the attack as several offenders run to and from Lew's location.
Police were able to track the suspects through Lew's stolen credit cards and license plate readers.
"Credit card was used at several locations and then based upon where it was used, the detectives were able to go gather some video, which eventually led to us getting some better facial shots of these offenders," said Chief Brendan Deenihan, with the Chicago Police Department.
According to family members, Lew spent about a month in a coma after sustaining serious brain injuries. He's undergone multiple surgeries and is currently residing in a rehabilitation facility. The 61-year-old is able to walk with the aid of a walker and he's able to talk, however, he still needs 24-hour supervision.
It's unknown if Lew will ever make a full recovery.
Feature Screenshots via FOX32