August 17, 2022
CLAY, AL—Clay County Sheriff's Office says a man from Florida is dead after a shooting and attempted robbery on August 14.
Authorities say the shooting happened on National Forest Service Road near Cheaha State Park, reports WSFA12.
The victim is of South Asian descent and identified as 22-year-old Adam Simjee from Apopka, Florida.
Mikayla Paulus, 20, and her boyfriend, Simjee, were taking one last summer vacation before they started back at University in Florida. The couple pulled over to help what they thought was a woman in need near Cheaha State Park.
The woman was later identified as African-American Yasmine Hider.
"They love traveling together," Heather Lambert, Paulus's mother stated. "They were going to go to the waterfall, so they were driving and this girl flagged them down and said she needed help with her car, so they stopped."
Both Paulus and Simjee tried to help Hider for more than 30 minutes and when they couldn't fix the car, the woman attempted to rob them, according to police.
"She told them to put up their hands and give her the keys and their cell phones and they did," Lambert said.
However, Simjee was armed with a handgun he brought along for protection.
"She [Hider] had them at gunpoint the whole time, then she put the gun down some, and that is when he pulled out his gun and told [her] to drop hers," Lambert explained. "Then, I guess she shot him and he shot her back a couple times."
Both Simjee and Hider shot each other several times.
"I don't know how Mikayla didn't get shot in all of that, but she had taken off her shirt to stop the bleeding, and she called 911 and was giving him chest compressions," Lambert said. "She thinks he was alive for at least 20 minutes, but it took them at least 30 minutes to get there. I don't know what would have happened if he didn't have the gun on him."
Simjee died in the woods when officers arrived. Hider suffered several gunshot wounds to her torso. She was airlifted to a Birmingham hospital where she underwent surgery for her injuries, according to Clay County Sheriff's Department.
Once police arrived, they found another suspect, an African-American woman named Krystal Pinkins, who had been watching the robbery and shooting. Authorities also found multiple tents at a nearby base camp along with Pinkins's 5-year-old child who was armed with a shotgun.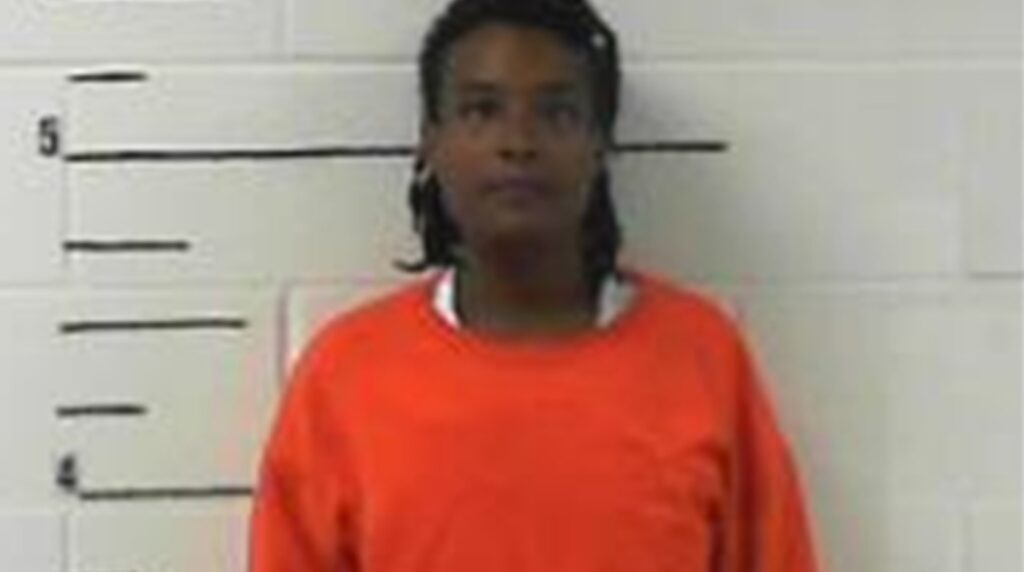 Hider is expected to recover and is being charged with murder, two counts of kidnapping, and two counts of robbery. Pinkins is also being charged with murder, two counts of kidnapping, and two counts of robbery.
Lambert said she's thankful her daughter is home safe and that Simjee died a hero.
"There is no one like Adam," she said "They completed each other, they really did."
To access Adam Simjee's GoFundMe page, please click HERE
Feature Images via GoFundMe & Clay County Sheriff's Office