August 17, 2022
SAN FRANCISCO, CA—Crime reported against Asians continue to grow in San Francisco with multiple high-profiled Black-on-Asian attacks making headlines recently.
The increased attacks prompted city leaders to hold a town hall Tuesday night in Chinatown, where San Francisco Police Chief Bill Scott and District Attorney Brooke Jenkins addressed the crimes, reports NBC Bay Area.
Chief Scott promised further commitments to protect the Asian community, however, would not backtrack on his stance with the release of mugshots. Scott implied stopping the perpetuation of black stereotypes is more important than the safety of the city.
Woke SFPD chief @SFPDChief gives his reason for banning mug shots in San Francisco. He should resign as he can't keep Asians safe from racist perps attacking our community. Terrible excuse to ban booking photos. pic.twitter.com/G6ThAYaSXi

— Asian Crime Report (@activeasian) August 8, 2022
Dozens of people packed the Victory Hall at Central Chinese High School in the city's Chinatown. Many women came out of the shadows to tell their stories of being attacked.
One woman told Chief Scott that she was recently attacked on a bus.
"Every day where I'm living I can still see the offender being close by," Amy Li said. "Every single day my son and I live in fear."
"I'm an easy target. I'm an Asian woman. I think there are stereotypes involved. I stood up against them and challenged them," Joyce Nakamura said.
The propaganda pushed on the Asian community is that they should live in liberal/progressive areas and they will be safer. San Francisco, Oakland, Los Angeles, and New York City are all liberal/progressive areas and the racial attacks are getting worse. Asians were told to help vote President Trump out of power and the attacks will stop. They haven't, they've gotten worse.
Recently appointed DA Jenkins said she is committed to making a change. The African-American community has dubbed her the greatest threat to "Black men" in the city because of her strong tough-on-crime policies.
"Black men are not attacking Asians. White people, Trump supporters are attacking them. This is what white people want, they want us to be divided. We need to stick together and stop white tyranny from ruining this country," one ACLU supporter wrote.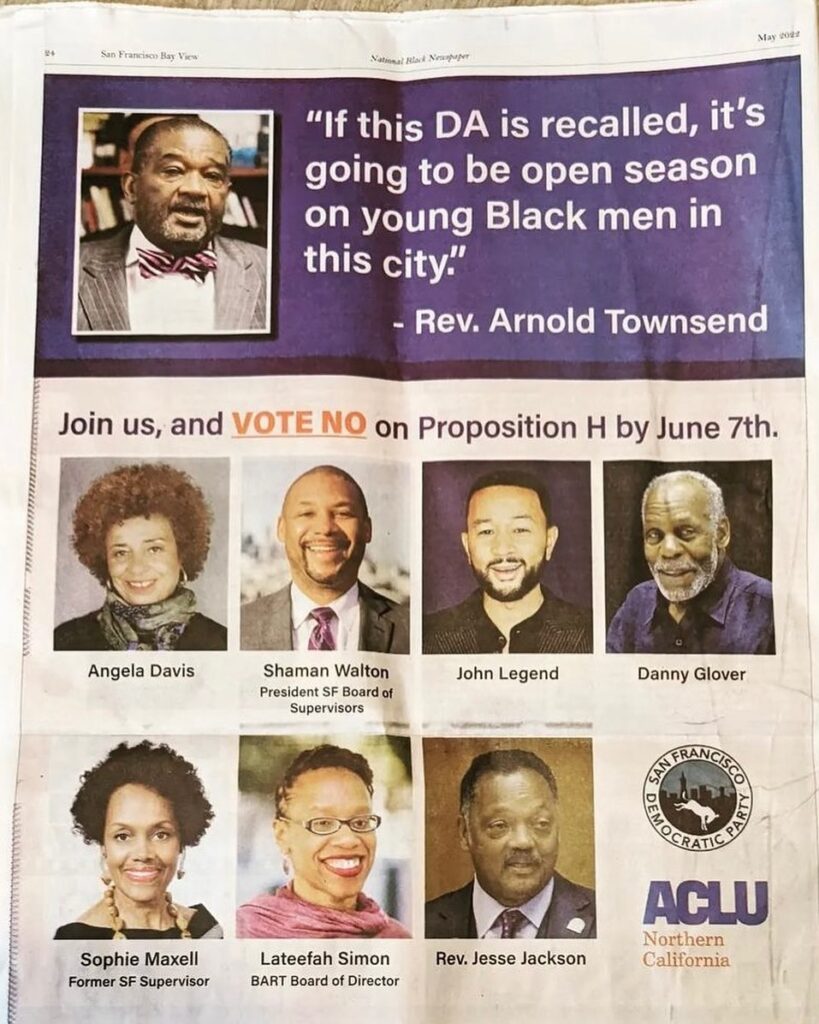 "We can set a new tone that we're not going to tolerate these acts of violence and we're going to back that up with our actions in the courtroom," said Jenkns.
"Your businesses have been burglarized, restaurants, you name it, we doubled the size of our burglary unit they have solved more cases because of that," said Scott.
However, the attacks keep happening.
Feature Screenshot via Asian Leaders Alliance