August 12, 2022
OAKLAND, CA—Police announced on Friday the arrest of a 19-year-old and a juvenile for their roles in the fatal shooting of a food delivery driver in Oakland last month.
The Oakland Police Department arrested Major Willis and an unidentified "teen" on Tuesday in connection with the murder of Patrick Kon Woo Fung on the morning of July 17.
According to KTVU, the Alameda County District Attorney's Office charged Willis with murder and attempted carjacking.
Footage of Fung's attack went viral last month. The two African-American teens shot Fung dead within seconds after ordering him out of his vehicle. Before he could even react to the request, he was shot dead.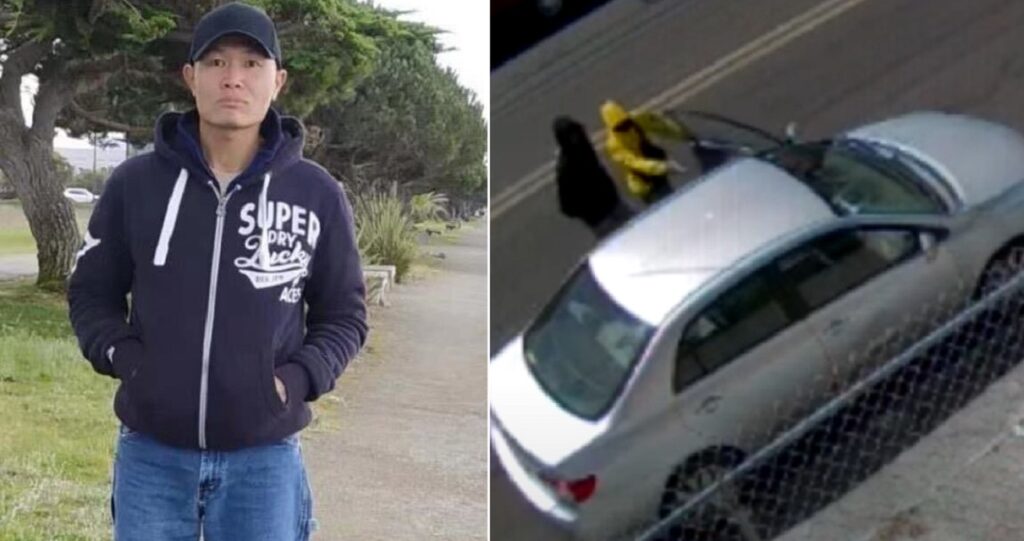 Police are still searching for a getaway driver and an additional passenger who was inside the suspect's vehicle when the homicide occurred, reports KTVU.
"Mr. Fung was senselessly and violently attacked while doing his job. His death has rocked the Little Saigon community," said District Attorney Nancy O'Malley. "Our hearts and condolences go out to his family, friends and community."
The savage shooting happened on July 17 at around 11 a.m. near the intersection of E. 22nd Street and 13th Avenue. Simply looking at the footage, one would think it happened in South Africa, but Oakland, California was the place.
Patrick Fung, 52, was waiting in his car, about to deliver an Uber Eats order when he was approached by two "teens."
The teens ordered Fung out of his car. When Fung did not comply fast enough, one of the suspects shot Fung, killing him. Both teens then fled the scene and later took off in a dark-colored SUV waiting for them around the corner.
UPDATE: No bail for Major Willis, 19, arrested by @oaklandpoliceca, charged by @AlamedaCountyDA w/murder & special circ of carjacking in shooting death of food-delivery driver Patrick Kon Woo Fung near 13th Ave. & East 21st St. pic.twitter.com/UklQa6xzm7

— Henry K. Lee (@henrykleeKTVU) August 12, 2022
Police found the getaway vehicle in San Francisco the day after Fung's murder.
According to family members, Fung delivered food on the weekends to make extra money and worked full-time at a warehouse.
Feature Image via Henry K. Lee (KTVU)