May 14, 2022
SAN LEANDRO, California—Emily Chhun was brutally assaulted and robbed at a Safeway parking lot on Washington Ave and Lewelling Blvd in San Leandro on May 11, 2022.
Chhun had just gotten back to her car after purchasing snacks when the assailant, described as an African-American man armed with a pistol and a stick, opened her car door and punched her in the face.
"I said 'take whatever you want, please don't kill me,'" Chhun told Dion Lim.
The assailant then pistol-whipped Chhun and immediately took her car/home keys, cash, cards, and ID. However, upon seeing she only had $50 cash on her, the assailant became furious and repeatedly hit Chhun with his stick.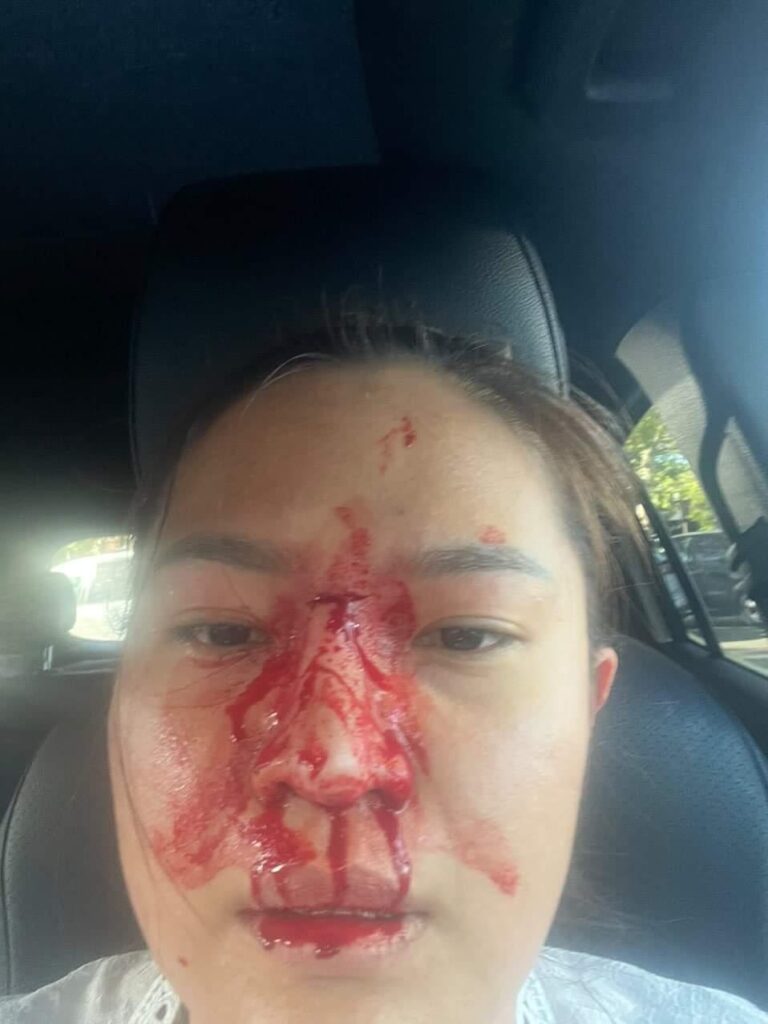 Chhun was knocked unconscious during the attack. She suffered a concussion and a broken nose.
To access her GoFundMe page, please click HERE
Emily Chhun reiterated to Asian Dawn the suspect was African-American, however, San Leandro Police believe the suspect was either "Hispanic or Pacific Islander." They describe him being around 40-years-old with shoulder-length hair and a heavy build. This description was also given to ABC7's Dion Lim.
Oakland community members and sources told Dion Lim that there have been several incidents in Oakland's Chinatown involving armed robberies while people are loading up their cars or inside their cars.
However, the San Leandro Police Department does not believe these targeted attacks are hate crimes or racially motivated.
Feature Images via Emily Chhun