May 9, 2022
BUCKS COUNTY, Philadelphia—Trinh T. Nguyen, 38, has been in custody since Monday, May 2, 2022, when she shot both of her sons in their beds and attempted to shoot a neighbor in Upper Makefield Township last week.
Nguyen's sons, 9-year-old Nelson Tini and 13-year-old Jeffrey Tini, were both shot in the head and had been on life support since the shooting and were pronounced dead Friday at Children's Hospital in Philadelphia.
Their organs were donated through the Gift of Life.
"I have been praying for these boys and their surviving family for days," District Attorney Matt Weintraub stated. "I am so sad to hear of their passing. This defendant's murder of two of her sons is unconscionable and horrific. We will do what needs to be done to seek justice for all of them."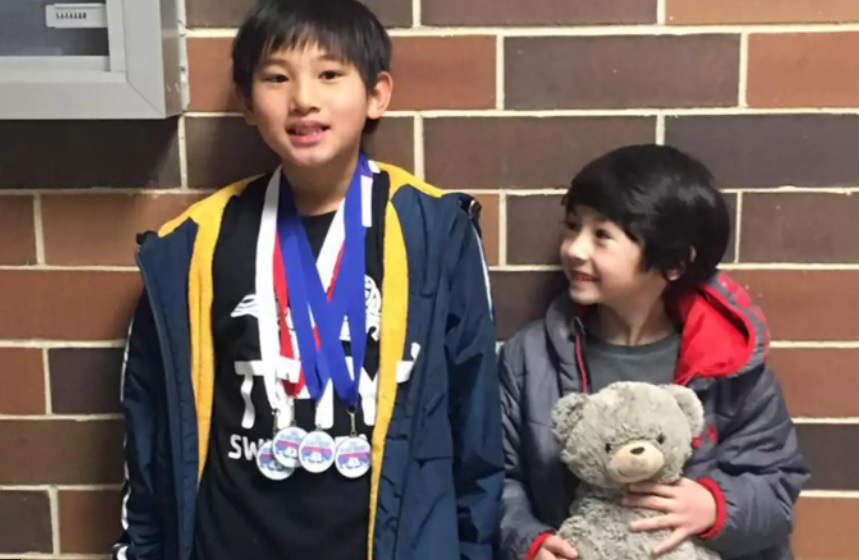 In a criminal complaint filed on Monday, May 9, 2022, detectives say Nguyen planned the killing a few weeks earlier, leaving a handwritten will dated April 25, 2022, which instructed the recipient on what to do with her and her sons' remains, reports Breaking 911.
The 38-year-old mother was arraigned on Monday morning and charged with two counts of murder of the first degree and one count each of attempted homicide, possession of an instrument of crime, and possession of a controlled substance. Nguyen was also denied bail because of the nature of the offenses.
These horrific series of events unfolded on May 2, 2022, when police were dispatched to Timber Ridge Road at around 7:05 a.m. Gianni Melchiondo, the 22-year-old nephew of Nguyen's ex-husband and also her neighbor, told police that she handed him a box of photos and asked him to give the box to her ex-husband.
When Melchiondo turned around to face Nguyen, he saw her pointing a pistol at his face. Nguyen pulled the trigger two times, but the gun misfired.
Melchiondo then embraced Nguyen and was able to disarm her before she ran off in a 2018 Toyota Sienna minivan.
Police spoke with the mother of 22-year-old Melchiondo and went inside Nguyen's home to check on the children. Both boys were found alive in their separate beds suffering from a gunshot wound to the head.
The responding officers immediately rushed the boys to the hospital in an attempt to save their lives.
Soon after, officials at the Washington Crossing United Methodist Church called the police and told them Nguyen was inside the minivan in the church's parking lot, according to Weintraub.
Nguyen was apprehended and taken to a local medical center once it was discovered she was under the influence of drugs.
She was later medically cleared and arrested.
During her arraignment before Magisterial District Judge Michael Petrucci, Nguyen stated she did not flee. She claimed to have traveled to New Jersey to obtain narcotics, which she ingested in an attempt to kill herself. She also added she did not use drugs in the past.
Authorities searched the minivan and later located .38-caliber ammo, several empty suspected heroin packages, several full suspected heroin packages, and swabs of blood, reports Breaking 911.
Feature Images via Facebook & Bucks County Police Department