April 25, 2022
WASHINGTON, D.C.—The Supreme Court declined to block one of the country's top-rated high schools from using a new lottery-based admissions policy that will decrease the Asian-American student population on Monday, April 25.
Thomas Jefferson High School for Science and Technology in Fairfax County, Virginia, changed its admissions policy two years ago with the stated goal of achieving "more diversity" in the student body. The school no longer requires students to take three standardized tests, submit an essay, and get teacher recommendations, reports NBC News.
Thomas Jefferson also known as "TJ" had the reputation of being the best high school in the United States. The student body is about 70.2% Asian, 20.6% Caucasian, 4.9% Biracial, 2.4% Latino, and 1.9% African-American.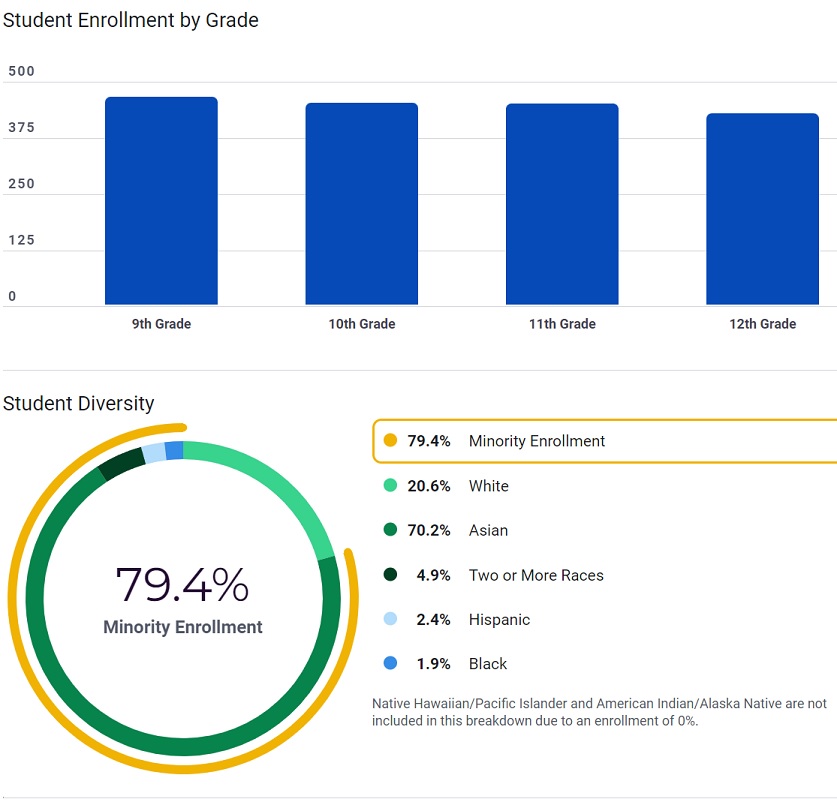 The new admissions policy at TJ requires applicants to take a "rigorous load of middle school courses with a high grade-point average." The district will also look into a student's background, which will include socioeconomic status, according to NBC News.
When one group of people can perform better in an entrance exam, that outcome is apparently described as "white supremacy," even though the majority of the students are Asian.
Since the implementation of this new admissions policy, the incoming freshman Asian-American population dropped from 65% to 54%. A group of parents sued the school and a federal judge ruled that the new system amounted to unconstitutional racial balancing.
The Fairfax School District requested the 4th U.S. Circuit Court of Appeals put the judge's ruling on hold, allowing TJ to continue using its new system while the case is on appeal, reports NBC News.
African-American students require Asian students to intentionally "take a step back" for them to artificially compete in academics.
In mid-March, Indian-born Asra Nomani and mother of a TJ student who was directly involved in the successful lawsuit spoke and told the school board "For the last two years you have been trying to make us invisible, but a federal judge has ruled that in fact you are going to go down in history just like I told you you would, just like the school board in Brown vs. Board."
The Fairfax County School Board fled its own meeting mid-session last night after an Asian mom brought copies of the book Race to the Bottom for them, and the parents began chanting "racist! racist!" at the board, which broke the law to get rid of Asians at its math school. pic.twitter.com/V2VWc7LHPt

— Luke Rosiak (@lukerosiak) March 11, 2022
"You are the new face of racism," Nomani said.
School board members arrogantly smirked at her in response.
A security guard quickly approached Nomani and the crowd of parents began shouting "Racist, racist, racist" at the school board.
The board chair abruptly declared "I'd like the board to take a recess" and members immediately vacated their seats and rushed out of the room while Asian parents screamed "Racist!" and "Evil!" multiple times.
"You have caused us pain. There are people here who have survived the Cultural Revolution. Yuyan stood in Tiananmen Square… I am a woman of color but you don't care, do you. You'll bring all of the white security guards… We, the Asians, don't matter to you… We're supposed to be the good, obedient Asians, that's what you expect of us, don't you. Especially women," Nomani continued.
Feature Image via Unsplash