April 23, 2022
WASHINGTON, D.C.—Filipino-American Raymond Spencer, 23, of Fairfax, Virginia, was found dead inside his apartment along with multiple firearms and an illustration of Yakub, a figure in the Nation of Islam.
D.C. police said they received a call about the shooting around 3:30 p.m. on Friday, April 22, along the 2900 block of Van Ness Street. Witnesses heard over 100 gunshots before police swarmed to the scene and evacuated residents around the area.
Authorities combed the area and closed in on Spencer's location.
Police believe Spencer took his own life as officers were entering the apartment where he was located. Authorities do not believe that there were any other shooters, reports NBC15.
When authorities searched Spencer's apartment they recovered over six firearms, including several "long guns" and multiple rounds of ammunition, handguns, and a portrait of Yakub. A preliminary investigation shows that Spencer obtained the weapons illegally, according to D.C. Police Chief Robert Contee in a news conference Friday evening.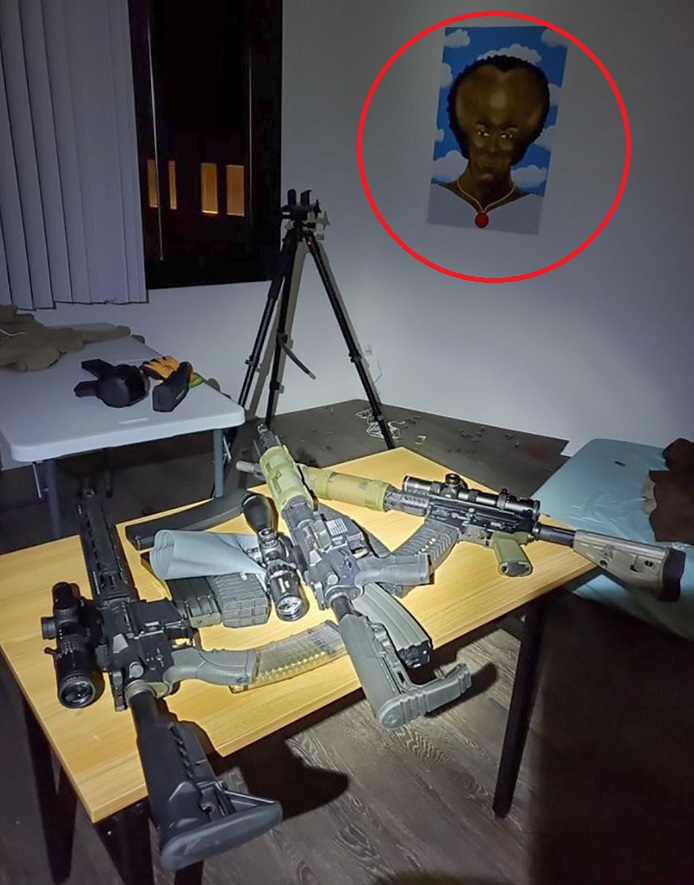 The Nation of Islam believes Yakub was a black scientist who lived 6,600 years ago and "created the white race" through eugenics. Yakub lived to be 152 years old. Nation of Islam believes Jews and Asians are "bloodsuckers" and should be targeted.
The black supremacist organization believes Asians and Europeans stole all their technology from the African race and currently benefit from "black accomplishments" without paying royalties.
Believers of the black supremacist organization have carried out multiple deadly attacks against Jews and Caucasians.
"This was very much a sniper-type set up with a tripod and this person it's obviously his intent was to kill and hurt members of our community," Contee stated. "It appears the person was shooting randomly at anyone that was out there."
A 54-year-old man, a woman in her mid-30s are in stable condition and a 12-year-old girl is also stable with a minor gunshot wound. Authorities were later notified a woman in her mid-60s was also injured and suffered a graze gunshot wound to her back.
Feature Image via DC Police Department